Tottenham appoint Tim Sherwood as head coach until end of 2014/15 season
Tottenham have appointed Tim Sherwood as their head coach until the end of the 2014/15 season.
Last Updated: 24/12/13 10:17am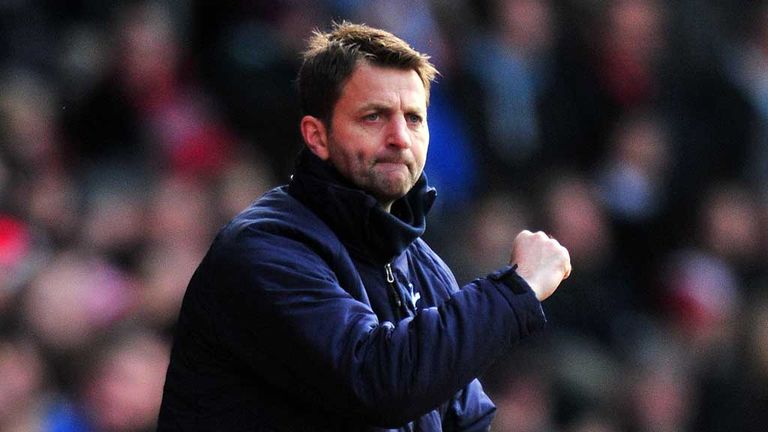 The 44-year-old former Spurs and Blackburn midfielder took the reins on a caretaker basis following the departure of Andre Villas-Boas after the 5-0 home defeat to Liverpool earlier this month.
Tottenham lost to West Ham in the Capital One Cup in his first match in temporary charge but they followed that up with a 3-2 victory at Southampton on Sunday.
Sherwood said after the Premier League game at St Mary's that he wanted the top job on a permanent basis and his wish has been granted following talks with chairman Daniel Levy.
Levy told the club's official website: "We were extremely reluctant to make a change mid-season, but felt we had to do so in the club's best interests.
"We have a great squad and we owe them a head coach who will bring out the best in them and allow them to flourish and enjoy a strong, exciting finish to the season.
"We are in the fortunate position of having within our club a talented coach in Tim Sherwood.
"We believe Tim has both the knowledge and the drive to take the squad forward."
Chris Ramsey, Les Ferdinand and Steffen Freund will assist Sherwood, who had been the head of football development during Villas-Boas' tenure, in the first-team coaching set up.