Football Association defends itself against allegation of institutional racism
The Football Association says an allegation it is institutionally racist is "ill-informed and unhelpful".
Last Updated: 14/11/12 6:50pm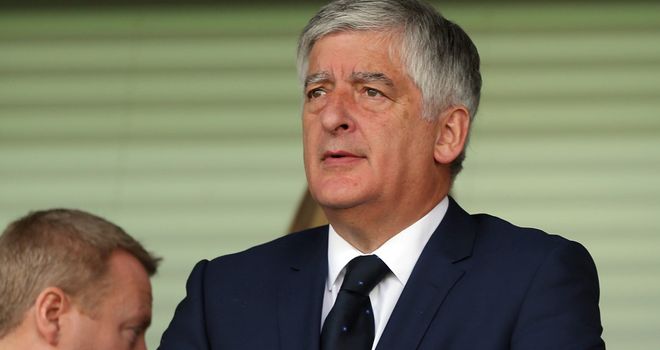 The accusation was made by Peter Herbert, the chairman of the Society of Black Lawyers who has offered to help black footballers form their own union.
Herbert has made a series of recent attacks on football's approach to tackling racism, criticising the punishment John Terry was given for racially abusing Anton Ferdinand and asking police to investigate Mark Clattenburg's alleged "inappropriate language" to John Obi Mikel.
That case - since dropped by police due to a lack of evidence or a victim statement - remains the subject of an FA investigation, but Herbert says he has no confidence in the organisation to deal with issues involving race and has written to the Sports Minister on the subject.
His latest criticisms have brought a stern response from FA chairman David Bernstein, who said: "These ill-informed and unhelpful remarks are at odds with the progressive and responsible approach being followed by the game with the support of Government to deal with these serious issues.
"The FA will continue working to strengthen processes to eradicate all forms of discrimination in football."
Herbert earlier told Sky Sports News only the "glare of publicity" forced the FA to take action against Terry and said the governing body had "a history of under-reporting race hate" and had failed to pursue adequately 104 cases of on-field abuse last year and "thousands of cases that occur every other weekend - on the terraces and off."
"The FA has its head buried deeply in sand," he said. "It takes its head out now and again to prosecute someone when there is enormous public scrutiny."