Arsene Wenger says Theo Walcott is close to signing new Arsenal deal
Arsene Wenger believes Theo Walcott is poised to end the uncertainty regarding his future by signing a new contract.
Last Updated: 18/01/13 10:08am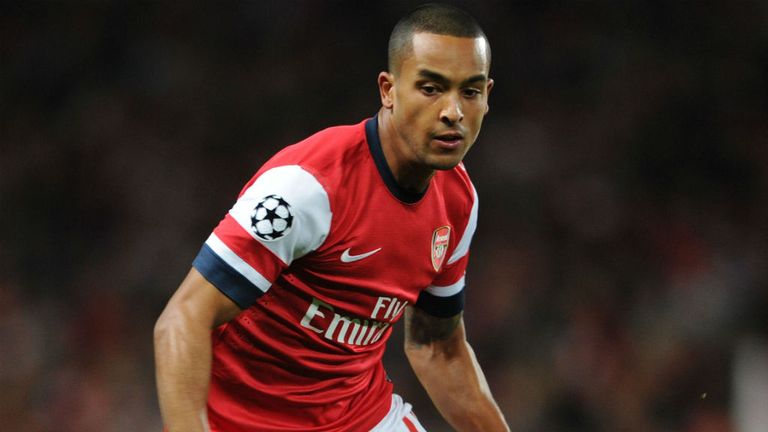 Discussions regarding a new deal have dragged on for some time, sparking speculation that Walcott was readying himself for an exit from The Emirates.
With the England winger set to become a free agent at the end of the season, the likes of Liverpool and Manchester United were said to be closely monitoring his situation.
Arsenal have, however, remained optimistic throughout regarding their chances of putting fresh terms in place.
It has taken longer than both sides would have liked for a compromise to be reached, but it would appear as though Walcott is set to put pen to paper on a lucrative new deal.
That is the indication Wenger has been given and he will continue to put all of his efforts into convincing Walcott to commit his future to Arsenal before dipping into the January transfer market.
He said after Wednesday's 1-0 victory over Swansea in an FA Cup third round replay: "Let's first try and finish the deal and see what we can do from there.
"I hope it will be soon. Very, very soon now."
Scared
Wenger reiterated his stance during a press conference on Thursday, saying: "I was scared at some stage, yes, that he could leave because it is like that with the experience I have in negotiations.
"When things last too long, it is never a good sign. In this case, it took us some time to get where we want to get.
"It is still not finalised, but hopefully it will be done by this weekend. There is a possibility. My optimism is at 99 per cent now."