Transfer news: David Beckham set to sign for Paris St Germain
Paris St Germain are set to unveil David Beckham as their new signing at a press conference on Thursday afternoon.
Last Updated: 31/01/13 4:45pm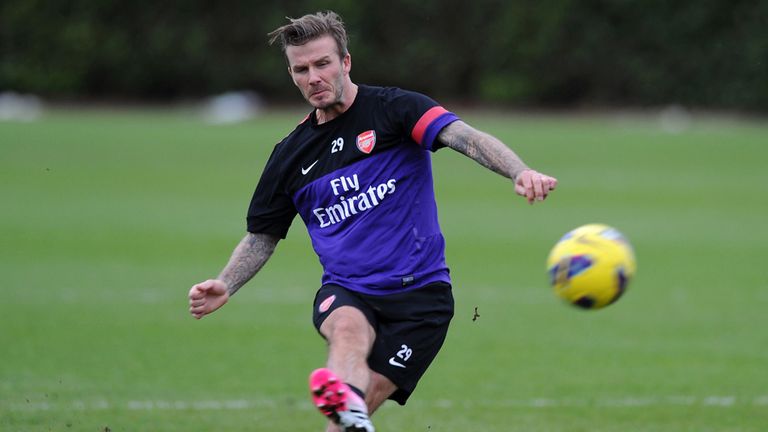 Beckham, who attracted a string of suitors when he left LA Galaxy in December, has passed a medical ahead of his proposed move.
The 37-year-old former England international is expected to be introduced to the media at 4pm BST.
Beckham had been considering a host of lucrative offers from around the world since ending his six-year stay in Major League Soccer but has opted for a side in the Champions League knockout stage and with a familiar face at the helm.
He will be reunited with coach Carlo Ancelotti, having worked under the Italian during a loan spell at AC Milan, and joins a side at the top of Ligue 1.
Beckham has been training with Arsenal in recent weeks to try and boost his fitness levels ahead of what could be his final move.
France boss Didier Deschamps believes Beckham's arrival will provide a welcome boost for the profile of Ligue 1.
"He's a personality who goes beyond football, like Zlatan Ibrahimovic maybe. They are players who beyond our frontiers give an important visibility to Ligue 1.
"But I won't judge it on a sporting perspective. I'm not the coach, general manager or owner of Paris St Germain. They've made their choice with David Beckham. He's a world football personality."