Manchester City manager Roberto Mancini reacts angrily to speculation over his future
Roberto Mancini has hit out at reporters after being questioned over his future as Manchester City manager.
Last Updated: 22/02/13 7:08pm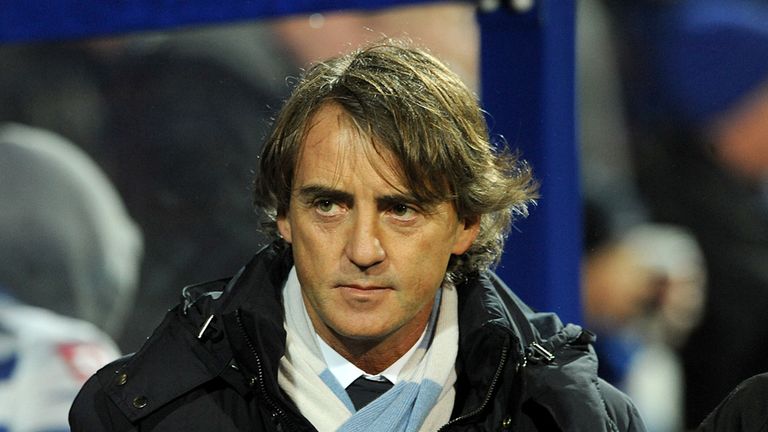 Speaking ahead of Sunday's home match against Chelsea, the Italian reacted angrily to suggestions Malaga coach Manuel Pellegrini is being lined up to replace him at the Etihad Stadium.
"I cannot continue to answer questions about this every week," he said. "We have another two months and in two months you will know if this can happen but I can't continue with this.
"This is normal for you, it's your job, don't worry, but I can't continue to answer each week about one manager or another or another.
"But also because I don't understand this - why would Manchester City change their manager? For what reasons?"
With City eliminated in the group stages of the Champions League without the consolation of Europa League qualification and their league crown now hovering over the head of arch-rivals United, Mancini's hope of a trophy this season seems to lie solely in the FA Cup.
Doing well
Mancini's name was chanted a number of times during the 4-0 win over Leeds last Sunday, which took City through to the last eight of the cup.
The Italian said: "After the FA Cup (game) I said that in the last 18 months since Manchester United won the Premier League, there were seven trophies (to play for) and Manchester City won three of those seven trophies.
"For this reason I don't understand (the speculation).
"I'm not the CEO or chairman, if you want to ask these questions ask them.
"I have four more years on my contract, I think I'm doing well, I am happy here."