Premier League: Chelsea boss Jose Mourinho dismisses West Brom complaints after 2-2 draw
Jose Mourinho insisted after Chelsea's 2-2 draw that West Brom had no reason to feel upset with the referee.
Last Updated: 10/11/13 7:34am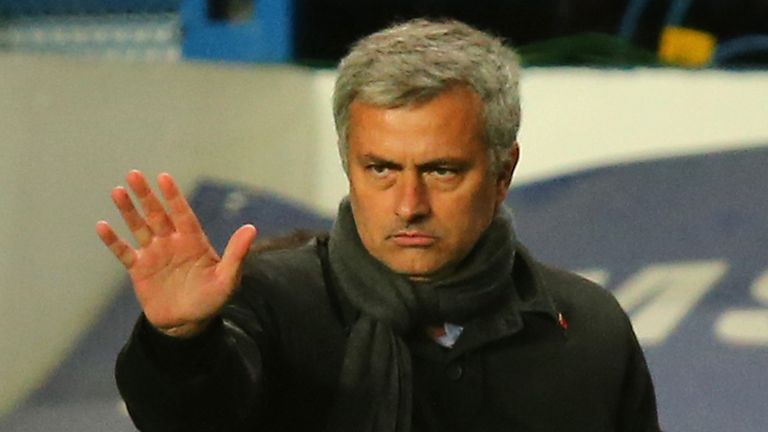 The Baggies were furious after being pegged back in stoppage-time by Eden Hazard's penalty, which was awarded for a foul by Steven Reid on Ramires.
West Brom's players felt Reid had done nothing wrong, but it was Mourinho's opinion after the game that Andre Marriner had made the correct call.
Mourinho suggested that Chelsea came off worse in terms of refereeing decisions, saying there was a foul on Branislav Ivanovic in the build-up to Stephane Sessegnon's goal.
"I am sure it was a penalty. I watched after the match from different angles and different speeds and no doubt it was a penalty," Mourinho told Sky Sports.
"No doubt it is a free-kick against West Brom when they scored their second goal, so if somebody has to be upset with the referee's work it is Chelsea and not West Brom.
"It is hard to accept when you think you are winning the game and you concede a penalty in the last minute, but the referee is one of the best in the country and one of the best in Europe.
"Today I didn't like his performance. He made too many mistakes and all of them against us, but Andre is one of the best referees."
Mourinho's view was in contrast to Albion boss Steve Clarke who was left to bemoan another couple of dropped points.
He told Sky Sports: "My take on it is that it is no penalty. That is five points my team have lost this year because of late decisions on penalties.
"Southampton got a soft one, we had a stonewall penalty against Stoke which we didn't get, and the decision today which cost us another two points. I'm sad, I'm angry, but I am also very proud of the players because we were magnificent today and deserved to get the three points."
Hazard's penalty kept Mourinho's record intact of never having lost a home league match in charge of Chelsea, but he was disappointed not to have won.
Asked about his unbeaten home record, Mourinho said: "I didn't think about it. If you ask me if I am happy because we didn't lose, I am not happy because I wanted to win the game.
"To me it is not a big deal. One day I have to lose at home and the day I lose it will be a big day because it is a day to remember how many matches I was unbeaten."
Mourinho admitted it was a tough game due to West Brom's defensive approach, adding: "We played against a team that did not cross the midfield line.
"I am not criticising, far from it, they made it hard for us."