Saints and winners
Kammy marvels at vital results for Southampton and Villa, plus hails Gareth Bale, Ryan Giggs and Michu.
Last Updated: 11/02/13 3:32pm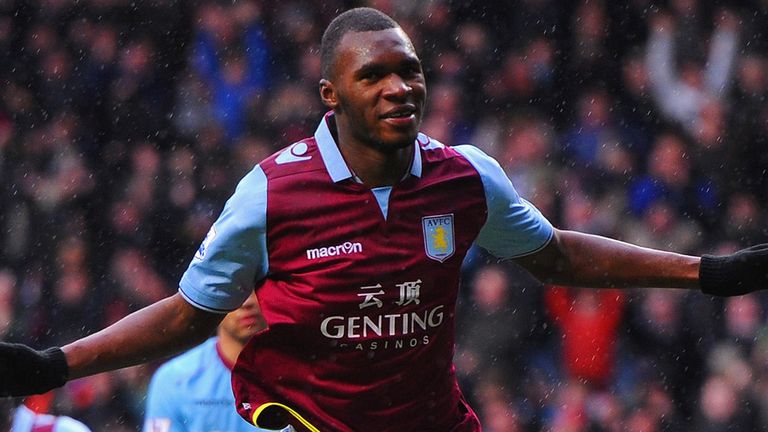 Every Saturday, Chris Kamara heads to stadiums up and down the country to deliver his unique match reports for Soccer Saturday.
On Sundays you can see him back in the Sky Sports studios as he brings you all of the highlights on Goals on Sunday.
And then on Mondays you can find Kammy right here on skysports.com as he brings you his views on the Premier League weekend.
Read below for his thoughts on marquee wins for Southampton and Aston Villa, plus his views on Gareth Bale, Ryan Giggs and Michu...
Beating West Ham could be a turning point for Aston Villa...
If Villa had continued their bad run and lost this they would have been in serious trouble - you couldn't see them climbing back up the hill - but beating West Ham could well turn everything around for them. All of a sudden instead of looking over their shoulders they can look forward a little bit. There had been a lot of doom and gloom around the place, understandably so after recent results, but I think they played with a bit more confidence on Sunday. They looked like a side again and that's half the battle. We know that Charles N'Zogbia has got a quality left foot and he proved it once more. A decent weekend for Paul Lambert? Just a bit.
Mauricio Pochettino could be an inspired appointment...
I don't think anybody saw Southampton's win coming but they deserved it because their work-rate was phenomenal. It actually looked as though Manchester City weren't fit - that's how big the difference between the work-rate of the two sides was! It was incredible. I know the third goal was very fortunate but you can't take anything away from Southampton - they earned this victory with their togetherness. I think Mauricio Pochettino might just remember his first Premier League win! Southampton's chairman Nicola Cortese took a fair bit of stick for sacking Nigel Adkins and I don't think anybody will say that Nigel deserved it, but appointing Pochettino could have back-fired on him. Southampton aren't out of the woods yet but it looks an inspired choice at the moment.
Gareth Bale is starting to become a modern-day great...
I had a good chat with AVB before kick-off against Newcastle and he's really enjoying his time at Spurs. He's comfortable in his surroundings and he's enjoying his football. The difference between the two teams on the day was one man - and that was Gareth Bale. Newcastle played very well but they couldn't stop Bale. When he plays in that position behind the striker he's close to unstoppable. If he stays in that position now for the next 12 months and continues to score heavily then he'll be up there with Messi, Ronaldo and Van Persie but he's not quite there yet. But until that time we can't put him in that bracket. He's got the potential to be in it, though, and is in brilliant form just now.
...while Ryan Giggs is a Premier League legend
I'm really looking forward to Wednesday's game between Real Madrid and Man United - it's the match of the tournament so far. I don't think anybody will want to miss it and all the neutrals, apart from the teams that are playing on the same night, will want to see it. United are in great form so it could be a high-scoring game, particularly as both sides are leaking more goals than they're accustomed to. Sir Alex knows where he went wrong in the Premier League last season so he went out and bought Robin van Persie. Manchester City were vying for the same player but Sir Alex got him and it looks like it has got him the title. Ryan Giggs confirmed his status as a Premier League legend with the opener against Everton; incredibly he still looks sprightly at the age of 39 and he looks as if he's still enjoying himself. He looks just as comfortable now as he did when he first made the team; he's got that air of swagger and grace about him that makes him a joy to watch.
Marvel at Michu rather than try to pigeon-hole him...
QPR are fighting for their lives but Swansea knocked the fight out of them in the first 15 minutes of the game. I don't understand why people try to pigeon Michu as either a number nine or a number 10; the bottom line is he's a very good footballer who plays up front. When we talk about Robin van Persie with all of his assists he's had over the years, people don't say he's not a natural centre forward. It just happens to be the fact that he can also play the holding role as well as he can play the striker's role. It was another great performance from him. Angel Rangel is a different case. I remember when he first came and played in the lower divisions. Back then you wouldn't have said that he was better than anyone else technically but he's worked incredibly hard to raise his level and make himself a Premier League player.