Seeing Reds
Brendan Rodgers earns Kammy's sympathy in the wake of the latest Luis Suarez controversy...
Last Updated: 22/04/13 4:26pm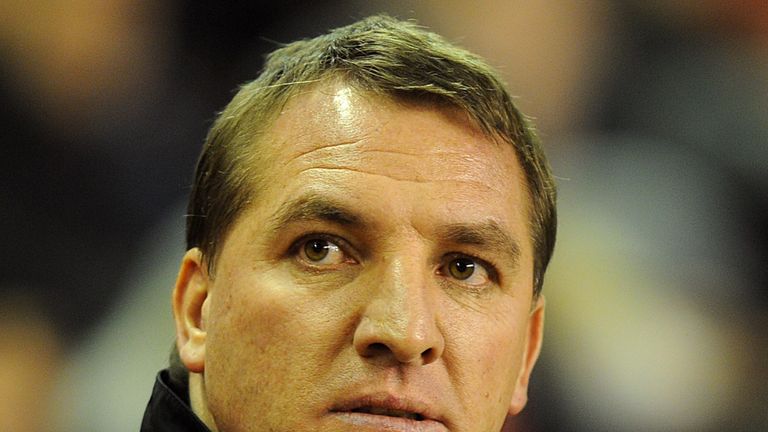 Every Saturday, Chris Kamara heads to stadiums up and down the country to deliver his unique match reports for Soccer Saturday.
On Sundays you can see Kammy back in the Sky Sports studios as he brings you all of the highlights on Goals on Sunday.
And then on Mondays you can find him right here on skysports.com as he brings you his views on the Premier League weekend.
Read below for Kammy's thoughts on this weekend's games, as he looks at Brendan Rodgers' latest problem, a crucial win for Arsenal and Simon Mignolet's wrongfully awarded yellow...
Brendan Rodgers has my full sympathy
There's no doubt that Luis Suarez will get a ban; he was suspended for seven games for a similar offence in Holland, so the precedent has already been set. But at the end of the day who would be a football manager? I think we thought we'd seen everything from Suarez but this was something else. Liverpool Football Club and Brendan Rodgers have had to come out and answer questions about the incident but at the end of the day it's not their fault. I know people will say 'Suarez is a Liverpool player' and Rodgers should have dealt with him more heavily on this, that and the other but when you go on a coaching course, they don't tell you what to do when one of your players bites another!
It's amazing to think that Suarez has done this before - you'd certainly think that he'd learnt his lesson. I must admit that I don't remember the incident involving Jermain Defoe and Javier Mascherano; these things do happen, it seems, but fortunately hardly ever.
Don't underestimate the value of Arsenal's victory over Fulham
What a Super Sunday it was! The title is done and the battle against relegation has been narrowed down to a few teams, but the race for the Champions League places continues to be incredibly exciting. Arsenal did enough on Saturday to beat the 10 men of Fulham. That's all they need to do now. People say 'they struggled despite having the extra man' but the only thing that matters is that they won and got the three points. That's all they can do for the rest of the season in pursuit of that Champions League spot.
People look at Spurs and say they played sensationally against Manchester City, so that puts them in good stead, but at the end of the day it is all about the results and the points on the board rather than the performances, which count for very little come this stage of the season.
An upbeat Roberto Martinez can only be positive for Wigan
I thought Wigan were very good on Saturday. I was at the game and was impressed with the number of chances they created and the brand of football they played. But they didn't take their chances, while West Ham were efficient - like any team of Big Sam's usually is. Jussi Jaaskeläinen made some good saves.
In Sam's office afterwards, it was interesting to see how positive Roberto Martinez was. You'd think that after a defeat like that which keeps his side in the bottom three, that he'd be down but there was none of that. That positivity must be great for his players and I'm sure it's kept them going over the years.
Simon Mignolet's yellow card must be rescinded
Sometimes it's all about timing. If Everton had played Sunderland three weeks ago when their heads were down, they were probably guaranteed three points. But Everton must have known they'd be in for a very tough game as soon as they saw Sunderland had beaten Newcastle. Sunderland got their little bit of luck when they needed it and they ended up winning.
I couldn't believe that Mignolet was booked for collecting Larsson's back pass - it just goes to show that even referee Phil Dowd didn't know the rules on that one. As the laws stands, you can't be booked or sent off for handling a back-pass from your own player. A free-kick can be given but not a card. So what chance have the players got when even the referees don't know the laws? That yellow has got to be rescinded because there's no law for it - it is unlawful.
Stoke and Norwich can breathe that little bit easier
It was a good weekend for the likes of Stoke and Norwich - especially with Wigan getting beat at West Ham - as they got that one win they needed to catapult them out of the main trouble. It is going to be tough for Villa to get anything against Manchester United, so they've now got a little bit of breathing space and that gives them a chance to get out of it.
I never really thought Stoke were in trouble until they lost at home the week before last so it was important that they went and won away at QPR. So although they didn't get the three points at home, they made amends by getting them away from home. Norwich, for their part, also won at home and like Stoke that was massively important for them.