Champions League: Atletico Madrid don't expect Chelsea to be as defensive at home
Real Madrid likely to play 4-4-2 against Bayern Munich at Allianz Arena
Last Updated: 29/04/14 11:57am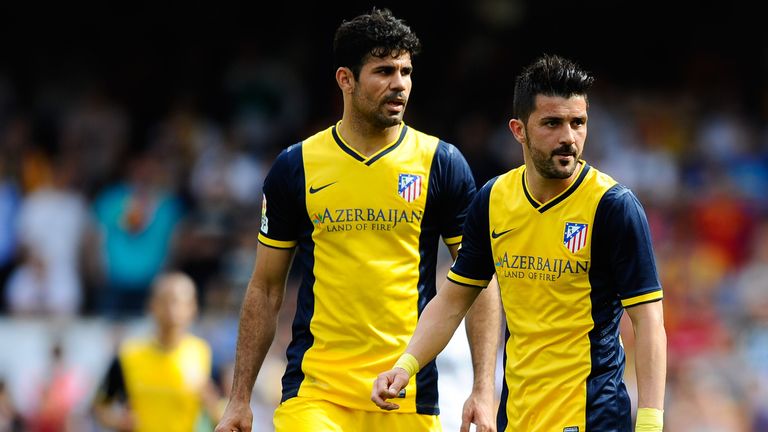 There is not much to say about the style - which they also adopted against Liverpool - but the game-plan allows their rivals to have the ball, and then showcases their rivals' weaknesses and hides their own.
It is an easy way to play - as Brendan Rodgers said, defending with 10 men in the 18-yard box is easier than defending all over the pitch - but it is down to Chelsea's rivals to find solutions.
That style exposes that Atletico Madrid, and perhaps Liverpool, have to play more as a team offensively to be able to break the defence down.
It is fine to have Diego Costa scoring on counter attacks or Raul Garcia heading in set-pieces or in Liverpool's case having the Triple S - Suarez, Sturridge and Sterling - taking advantage of space.
But when there isn't space you need to find a collective effort and work hard to find associations in order to open up defences and that is the hardest thing in football.
Chelsea are taking advantage of that but Liverpool and Atletico Madrid should work even harder at opening up defences.
Wednesday's game should be a fascinating encounter but Atletico don't expect Chelsea to play the same way at home so we will see if that will be the case.
Attack
As for Real Madrid, what is interesting is that they are going to probably play 4-4-2 with Cristiano Ronaldo free and Gareth Bale on the left-hand side.
That has proven to be the better usage of the 11 in the last few months - it was how they played in the first leg against Bayern and in the Copa del Rey final against Barcelona.
However, I still feel Bayern can attack better but they need to find new ways.
You saw Thomas Muller, Mario Gotze and Javi Martinez come on at the Bernabeu and I would expect them to start in the second leg.
Bayern are probably stronger than Real but they have to show it.
Watch highlights of Bayern Munich versus Real Madrid from midnight on Tuesday (Wednesday morning) on Sky Sports 1, and then catch LIVE coverage of Chelsea against Atletico Madrid from 7pm on Wednesday on Sky Sports 1.