World Cup 2014: Spain's Iker Casillas is not in confident frame of mind, says Guillem Balague
Reigning champions will bounce back, but the end of an era is nigh
Last Updated: 15/06/14 2:06pm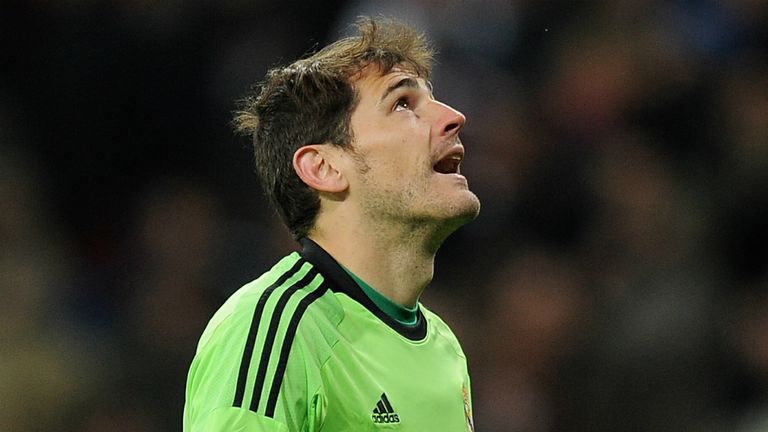 The World Cup was stunned to its core on Friday evening as defending champions Spain were not just beaten by Netherlands but crushed.
Spain conquered the Dutch in the 2010 final in South Africa courtesy of an extra-time strike from Andres Iniesta, but the tables turned in dramatic style in Salvador.
Netherlands recovered from slipping a goal down to thump their Group B rivals 5-1, with Robin van Persie and Arjen Robben each netting a brace and Spain 'keeper Iker Casillas having a night to forget.
There have been plenty of sound bites from both camps since the eye-catching result in Brazil's north east – and, in Guillem Balague, we have the perfect man to analyse them.
The Revista expert is in South America for this summer's big footballing shindig and will blog regularly on what the key individuals are telling the media.
And in his second column of the World Cup, Guillem dissects the words of countrymen Vicente del Bosque, Sergio Ramos and Casillas, as well as a gleeful Louis van Gaal…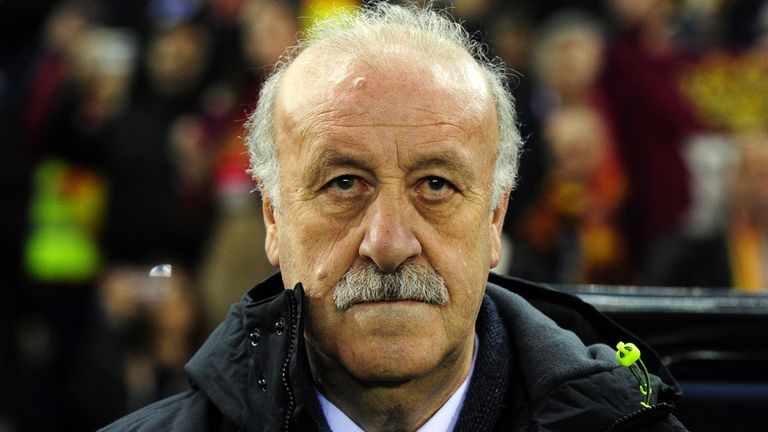 VICENTE DEL BOSQUE
HE SAID: "I feel sick, ill at ease, but with the courage a defeat must not sink us. It is not a happy moment, but first of all I want to congratulate the Dutch team, who were superior to us. We have been overwhelmed. We are a team of good professionals and good lads - everyone hurts. There will be time to talk."
GUILLEM'S ASSESSMENT: Spain did talk in the changing room. What did they say? Look into yourselves, don't use any kind of excuses (and that was a player looking at the other players). Del Bosque insisted in that conversation post-game that there was still lots to do in this World Cup. The recovery started 10 minutes after the game. Sign of a mature team. But those are words. On the pitch, they showed the end of an era is near. For certain players, not for the style, which requires evolution.
SERGIO RAMOS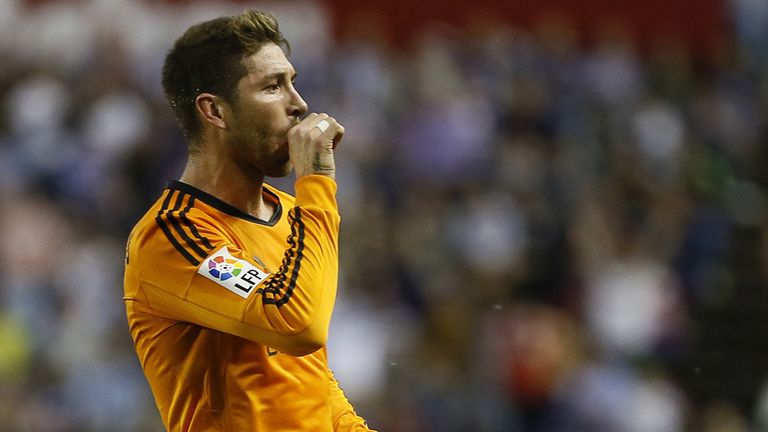 HE SAID: "Our mindset was negative from the moment we fell behind. You start thinking things you shouldn't and that was reflected in the final scoreline. But this team has experience and has been through some bad times. It's been able to come back from setbacks like this and that's what makes it great. We can't sit around feeling sorry for ourselves. We need to start thinking right now about beating Chile."
GUILLEM'S ASSESSMENT: How is it possible to have a negative mindset just after falling behind? I propose an answer: a full belly (of success). When that happens, the hills to climb look much bigger. They are a proud team, and will bounce back, but like Barcelona in the last two seasons, their talent will appear in fists. I did think they were competitive. And they still are. But clearly not in every game and not under any circumstances. Shame.
IKER CASILLAS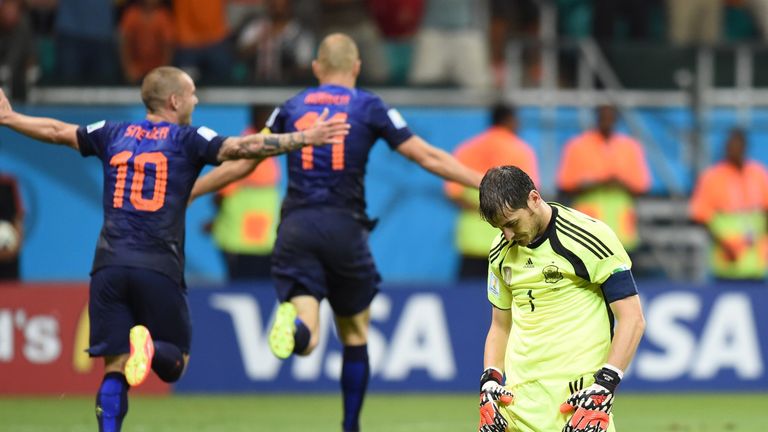 HE SAID: "I didn't do things like I should have, especially to start a World Cup. It wasn't one of my best games."
GUILLEM'S ASSESSMENT: And Diego Maradona goes and says that Jose Mourinho was right when he left him out! Talk about an opportunist comment. Casillas, who was not doing badly but not greatly either, felt the confidence of his coach vanish. Then he stopped playing regularly. He cannot be in the best frame of mind. So shouldn't we say that Mourinho is responsible for that poor form?
LOUIS VAN GAAL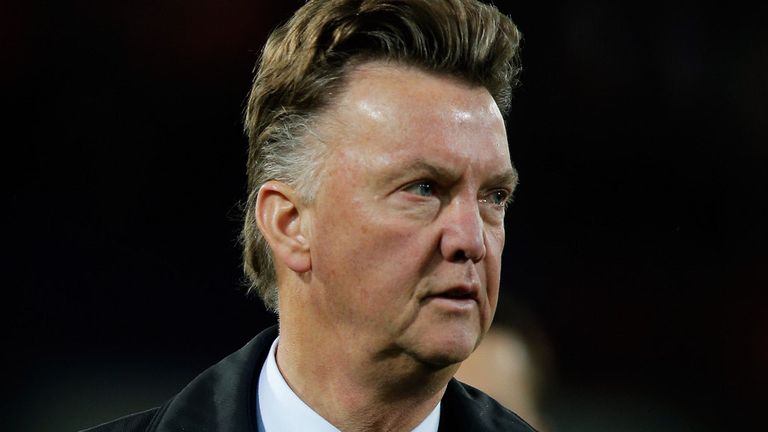 HE SAID: "If I played with three attackers, my wingers would have chased down the Spain backs too much, that would be a waste. I played this system because I believe that we are not good enough to beat Spain with our normal 4-3-3 formation. If Van Persie wouldn't have scored the 1-1 before half-time, I would've switched back to the 4-3-3 formation, but with strikers like Van Persie, Robben and Sneijder things can happen."
GUILLEM'S ASSESSMENT: Van Gaal, a genius. Loved the way he managed to have two forwards versus two centre-backs. The two Dutch full-backs, without pressure, managed to pass the ball around or cross without pressure from Spanish midfielders, covering only central areas. There was no help from the midfield to the Spanish full-backs whom were often in inferiority.