World Cup: Wayne Rooney unfairly made villain in England defeat, says Guillem Balague
England should play Manchester United forward through the middle
Last Updated: 16/06/14 3:48pm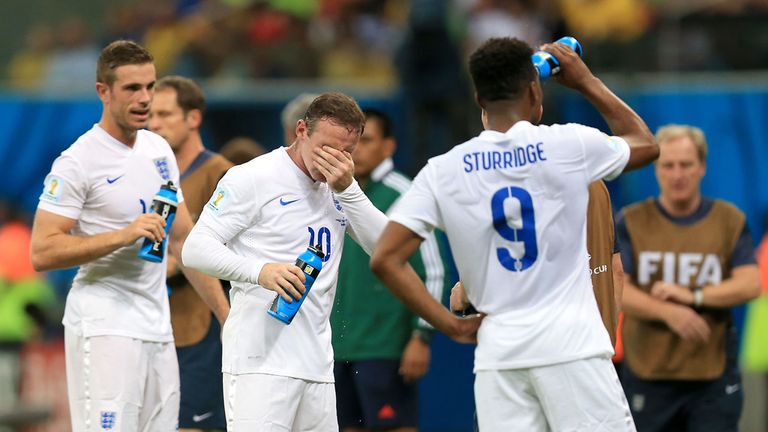 England's hopes of success at the 2014 World Cup took an early blow on Saturday night with defeat to Italy in their opening group stage game of the competition.
Despite the 2-1 loss in Manaus, critics were generally thrilled with the exciting attacking performance from Roy Hodgson's side; though Wayne Rooney's role in team has come under criticism.
Rooney, who has failed to score for England in nine World Cup appearances, was first put out wide on left - the side Italy penetrated with most success - to allow impressive youngster Raheem Sterling to play in a more central role.
Despite providing the assist for Daniel Sturridge's goal, there have been calls for the Manchester United forward to be dropped for England's next Group D game against Uruguay on Thursday night, where he could come up against mercurial Liverpool forward Luis Suarez. 
Away from the England camp, much has been spoken of the free-scoring football fans are witnessing across Brazil, with 37 goals in the first 11 matches. One of those goals came from Argentina's Lionel Messi, a man with the weight of his country on his shoulders and, like Rooney, has been accused of being disappointing on the World Cup stage in the past.
To get the latest on all the big stories we've been in touch with our football expert Guillem Balague, who's at the centre of all the action in Brazil.
In his third column of the World Cup, Guillem offers his view on how England should set up for the Uruguay game, whether their striker Luis Suarez is an all-time great, and what Lionel Messi has made clear to the Argentina manager…
JOSE MOURINHO ON WAYNE ROONEY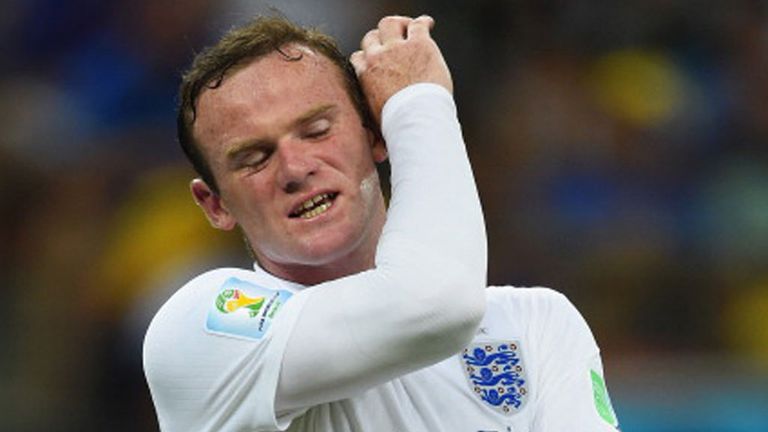 HE SAID: "I don't think it is the best position for Wayne, but I think many, many times players must do sacrifices for their team and I think Wayne did well.
"I think in this moment after defeat it is quite easy and it is a normal tendency to try and find the reasons for the defeat but I think it is fair to say that the reason for the England defeat was a great Italy."
GUILLEM'S ASSESSMENT: I agree fully. People are tired of old faces and want to see new ones - now! So Rooney represents old failures and has already become the villain of the piece - unfairly in my opinion. There's been so much praise for Ross Barkley, Raheem Sterling, Daniel Sturridge and that doesn't have to be accompanied by criticism of a player that played out of position and did not do badly (I spoke to three top managers and they all agreed). If England had won (which could have happened), would people still talk of Rooney in the same way? It's not easy, but more effective, to look at performance instead of only result. Personally, I would move Sterling wide and Rooney to the centre for the Uruguay game.
ROY HODGSON ON LUIS SUAREZ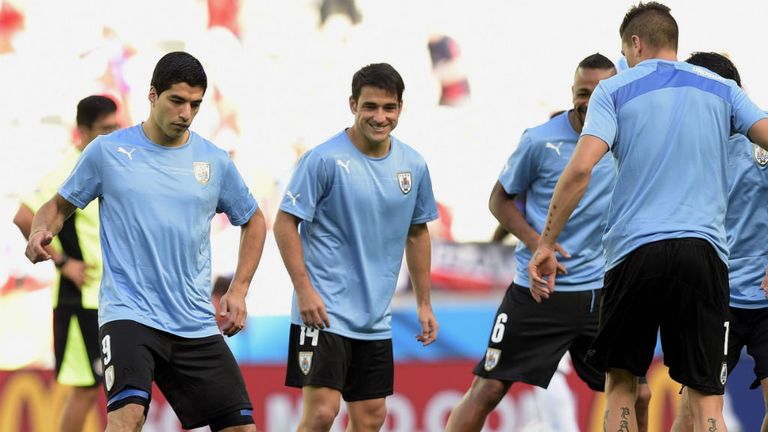 HE SAID: "You can be a great player in your league but to be recognised as one of the all-time greats you have got to do it at the World Cup."
GUILLEM'S ASSESSMENT: I am not sure that is something that many people would agree with, but clearly seven games seem to take you straight to history, while, say, four seasons doing it week in and week out at the highest level only allows you to wait in the hall at Olympus and not sit among the other footballing gods - just ask Messi. Do we have this right? In any case, Luis Suárez is extraordinary, but I don't think we can consider him yet one of the all-time greats.
ARGENTINA COACH ALEJANDRO SABELLA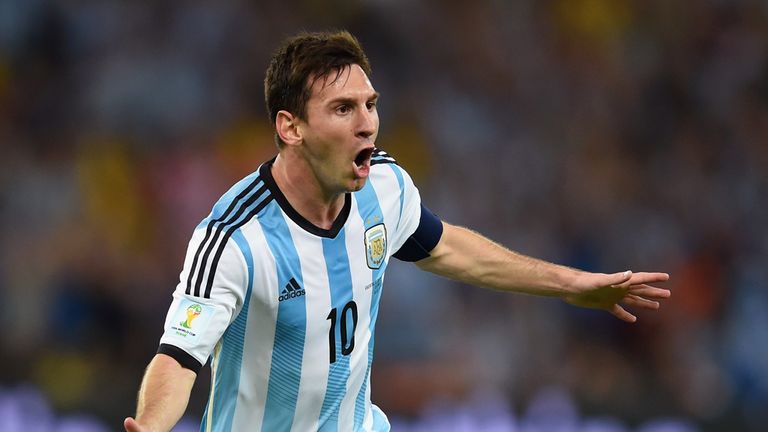 HE SAID: "On balance I would give it a six [performance out of 10]. We need to improve and part of that is in my hands – it is up to me.
"The changes at half time just produced this improvement. They were playing better together and there was more support around Messi. Once Messi received the ball there was better follow-up and better support."
GUILLEM'S ASSESSMENT: It was a fascinating press conference, as were the mixed zone interviews. All of the players (Javier Mascherano, Pablo Zabaleta, Sergio Agüero, Gonzalo Higuaín and Lionel Messi himself) talked about a much better second half, a display that had to be reproduced. All of them with similar words. The message was not for the fans or the media, but their own coach. Argentina started with 5-3-2 and that did not work in offensive terms. Then Higuaín and Gago were deployed and the football was more fluid from the midfield, and two strikers meant there was more space created for Messi (it helped with the goal). Leo's favourite formation is 4-3-1-2, so the message to Sabella was 'don't be scared, change your tactics'.
JOSE MOURINHO ON DIEGO COSTA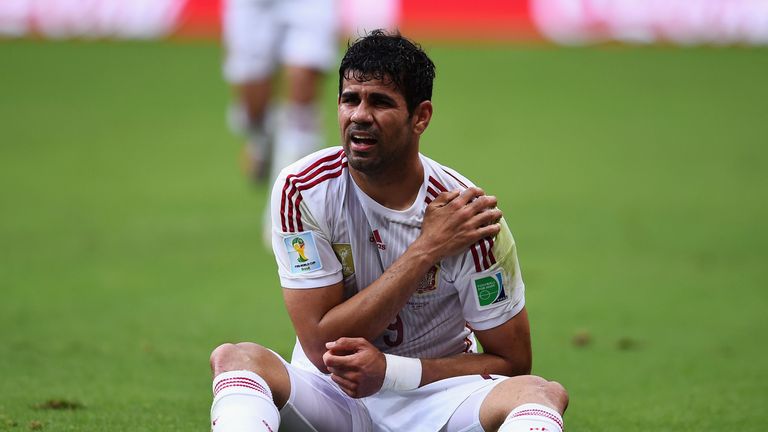 HE SAID:  "Costa is a player who I want to have in my team. I've asked my club for him and I have total confidence that we're going to achieve it and he will end up signing for Chelsea."
GUILLEM'S ASSESSMENT: Some people say he is a one-trick pony, or that he is a late developer and that he has already peaked and he cannot reproduce the same form. I don't agree. He is intelligent and will have to adapt (he has already cut down on some of the play-acting and provocation), but he is the perfect striker for Chelsea. Think of Didier Drogba in a way – can hold the ball, help others that are coming from deep, he's faster than he looks on the counter, with a strange running style that makes it difficult for a defender to realise where he is going next. The perfect Mourinho striker.