One in, one out?
Liverpool's owners have earned the right to sack one fans' favourite, but could another return, asks Jeff.
Last Updated: 17/05/12 4:53pm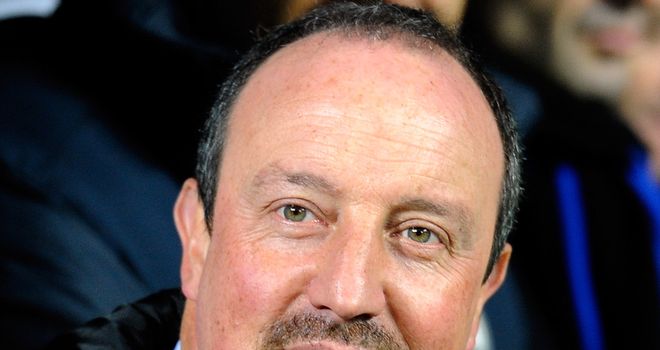 I was shocked when I heard the Liverpool owners had sacked Kenny Dalglish, but I think they have earned the right to make such a tough decision.
I always felt that John W Henry and Tom Werner might be putting themselves in a really difficult position when they appointed Kenny. He is such an iconic figure at Liverpool, and if things didn't work I thought they would risk the chance of alienating a large number of Liverpool supporters and that's the dangerous position that they find themselves in now.
I do, however, understand why they made the decision to part ways with Kenny, because in terms of the Premier League they are a million miles away from where they both need and should be with the money that they have spent in the last 18 months.
The Fenway Sports Group demand the financial income that comes from finishing in a Champions League spot, and beating a Championship team on penalties to win the Carling Cup final obviously wasn't sufficient for them.
It's clear there is no room for sentimentality in football, that's for sure, and FSG are not in this for the love of Liverpool. That's not a criticism of them - they're businessmen and like other businessmen they want to see a return on their investment.
But it's also important to recognise how much they have done for Liverpool. They came in after the regime of the previous American owners, Tom Hicks and George Gillett, when financially things could hardly have been any bleaker, and they've backed them by spending in the transfer market.
Unfortunately the signings they made in the summer haven't worked out so far and Kenny was forced to chop and change ad nauseam to try and get the right blend, but it never really happened.
Badly advised
Kenny argued that they had played a lot better football this season, and it's true they were unlucky in front of goal - hitting the woodwork more times than any other team.
But I think he was badly advised with his dealings with the media and consequently the club's image has suffered, in particular over the Luis Suarez-Patrice Evra incident which was really badly handled.
Americans are generally very media conscious and I'm sure that played a part in their decision. Kenny is a strong character and it would've needed a strong character to tell him that he wasn't handling it in the right way, but there didn't appear to be anyone doing that.
The departure of Ian Cotton (director of communications) and Damien Comolli (director of football) before Kenny suggests they're looking to restructure the whole club, but appointing the right manager is by far their most important thing now.
There is a question mark over what kind of manager they can attract because without Champions League football it is a less attractive job than it might have been.
The other question is do they dare risk putting someone in charge who has not been at a big club in the past? Football clubs don't come much bigger than Liverpool and supporters don't get any more fanatical than Liverpool's.
We saw what happened when Roy Hodgson took the reins for a short period, so can they take that chance again. There's talk of Roberto Martinez and Brendan Rodgers who are both fantastic managers and wonderful men, but will the fans afford them the time that Hodgson wasn't?
Ridiculous
Andre Villas-Boas has moved in as the bookies favourites but that would be a ridiculous appointment after his experience at Chelsea. A few bad results and the fans would be on his back.
There seems to be a bit of movement behind appointing a young dynamic manager but maybe people should take a closer look around the Premier League and see who is in charge of Manchester United, Arsenal and Tottenham Hotspur - three teams which finished in the top four.
Sir Alex Ferguson, Arsene Wenger and Harry Redknapp are mature and experienced and can handle all the crises that come their way. Liverpool should be looking for managers of the same ilk - people with major experience of managing a big European side.
One name that has popped up which fits that bill is Rafael Benitez. A lot of Liverpool fans only remember the good times under Rafa and that is something which has been reflected in the fans' polls, with the former Valencia boss topping the list for who should succeed Kenny.
It's fair to say he did have to work under a very difficult regime under Gillett and Hicks and I'm sure he would bite the hands of the new owners off for another chance to manage the club again.
It would definitely be a popular choice among the red half of Merseyside, and one that certainly wouldn't surprise me...