The top clubs should invest in British talent, says Jeff Stelling
With the transfer window bringing in more foreigner players, Jeff fears for the future of British footballers.
Last Updated: 03/09/13 11:26am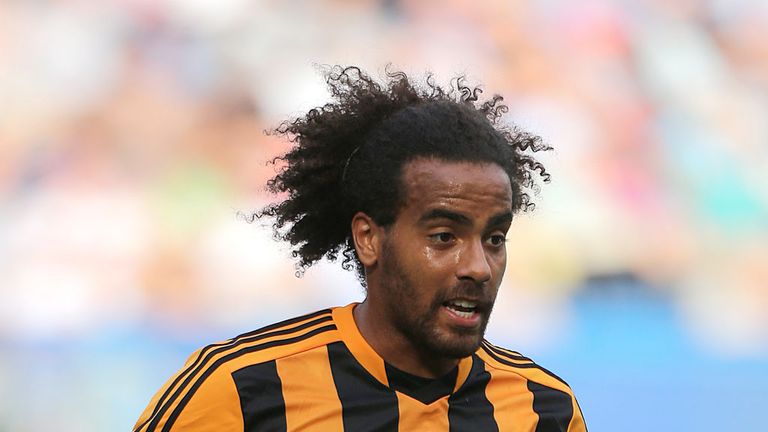 If you look at the incomings and outgoings of this in the transfer window, Spurs have brought in a host of foreign players and shipped out two Englishmen. Chelsea have done the same with Willian, Andre Schurrle and Marco van Ginkel among their signings.
Arsenal have bought nobody but a young Frenchman, Yaya Sanogo, while Manchester United have bought nobody but a young Uruguayan Guillermo Varela. Man City meanwhile have spent lavishly on foreign stars. None of the big clubs have brought in a single British-based player, which concerns me.
There are few enough British players in the top half a dozen clubs as it is. So for the likes of Spurs to pack Tom Huddlestone off to Hull, for example, is disappointing. I can remember when Huddlestone was the next great thing in English football.
They are now bringing in the likes of Argentina international Erik Lamela for £30m - it is a hell of a lot of money and it makes you wonder what is going to happen to Aaron Lennon or Andros Townsend in the future. How much are they going to be playing when he arrives?
I am just concerned that our top clubs are going to be swamped, absolutely swamped and awash with overseas players. But it is not just the top clubs. If you look further down obviously Paolo Di Canio has brought in 10 signings, nine of whom are overseas players and one a kid from Altrincham, Duncan Watmore.
Bewildering
I am not suggesting any sort of answer to it and I am not sure what the answer is. I just wonder what is going on. I watch local league and Sunday morning kids football every week and I see that there are some brilliantly talented young kids out there. Where are they going to? How do they slip through the system?
It is just bewildering to me. If you look at the lower leagues now, what is going to happen to the likes of Will Hughes at Derby, who is getting absolutely rave reviews? Will he, like Huddlestone, turn out to be a player who goes to a big club, does not play consistently, loses his place to an overseas player and is lost in international terms?
I would just love to see a few of the bigger boys take a chance on some British players, rather than constantly, constantly looking overseas. I know that Manchester United have done that consistently with the likes of Phil Jones, Chris Smalling and Wilfred Zaha and so far none of their young English players have let them down. I would like to see more of our big guns do that.
When Arsenal fielded a whole match-day squad of foreign players in 2005 it was back-page headlines and there was outrage. But now we have allowed it to spread like melting ice and the English game is in danger of drowning in it.
Roy alert
Roy Hodgson has such a limited pool of players to pick from already and the way it is going that number is going to be more and more limited.
You have to look at the example of what happened in Scotland 10 years or so ago; Celtic and Rangers brought in rafts of foreign players and in my opinion, a lot of them were very moderate foreign players as well. The Scottish national team has suffered as a consequence.
I think things have changed a bit there now. The Celtic team that played in midweek against Shakhter Karagandy, included Scottish internationals Kris Commons, Scott Brown, James Forrest and Charlie Mulgrew. Now the backbone of the side is British again.
What happened there should be a real warning to everyone down here. You can't expect national team success when you are picking from such a small pool of players - and it is getting smaller by the day.
I am not say all the foreign players that come in are not good players - a lot of them maybe - but I defy anybody out there to tell me that they knew something about every player that Spurs, for example, brought in. I didn't and I know on the fringes of the game.
I just don't believe that you can't find the same in English football. People used to say as well that the problem was that you had to pay so much more for English players than overseas players. Well I don't think so, not when you are talking about £30m for the likes of Willian and Lamela and huge salaries. It is a mess.
Celtic celebrations
It was another great night for Celtic in the Champions League on Wednesday. If I were a Celtic fan I would not be down hearted about the draw they have for the group stage. Nobody will want to go to Celtic Park, just ask Barcelona from last year, or Spartak Moscow or Benfica. Nobody will want to go to Celtic Park on a European night.
There will be some great trips and they will see some great stadia, and I would be condescending enough to suggest they won't get anything from any of those trips because they have proved on European nights that there is a special spirit about that team. I am really looking forward to their games in Europe.
They need to back Neil Lennon because he, beyond question, is their most valuable asset and his stock can only rise even higher in my mind.
Gem of the week
Finch: I was at the Ageas Bowl last night to see the greatest T20 innings that I will ever see in my lifetime, from Australia's Aaron Finch. It was just staggering. It was not football but it was certainly a moment of the week.
Peterborough: Also amidst a host of terrific performances in the Capital One Cup, Peterborough were almost overlooked but to score six against a side a division above them who were in the Premier League last season, is remarkable. It was a pretty strong Reading team as well. It wouldn't surprise me if we see Darren Ferguson playing in the Premier League one day.