Southampton fans must be patient with their team, says Jeff Stelling
Southampton fans must remember where they were three seasons ago, says Jeff Stelling.
Last Updated: 05/12/13 1:14pm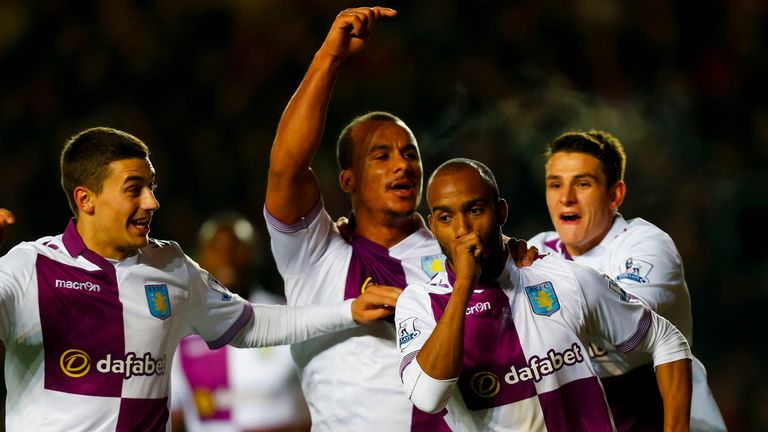 I don't think the wheels are falling off but, having seen them last night, the legs are looking mighty weary trying to play the Maurico Pochettino system which requires so much physical effort.
The Saints weren't helped by the fact they made defensive changes - to the goalkeeper and at centre-half - and also a switch in midfield.
One of the keys for Southampton this season has been their continuity but inevitably playing the high-paced, high-pressing game that they play people are going to pick up knocks, are going to be fatigued, and are going to be vulnerable, and I think that's what's happening.
The thing that surprised me most on Wednesday was the impatience of some of the crowd as it's amazing how quickly they forget that they were in League One three seasons ago going to places like Hartlepool.
Useless
Within 10 minutes of the game yesterday, there was a guy next to me shouting 'get it forward' and there were audible groans at some of the probing passing, which really, really surprised me.
It wasn't everyone by any means but I think fans have got to learn to be as patient as their team.
There was one guy there with the most useless shout known to man - he was shouting 'you're not looking' and I thought to myself, 'I can just about guarantee that he is!'. But every two minutes this guy would shout out 'you're not looking!' which made me laugh for a while.
Southampton were always going to hit a bit of a bumpy patch and it doesn't get any easier when Manchester City come calling on Saturday.
Pochettino's got a lot of decisions to make. Does he stick with his leg-weary warriors who've done so well for him so far? Or, does he risk changing again?
That's the big question, so you do you change again or ask them for one last, big effort because they looked vulnerable against Villa's pacey, counter-attacking football and that's the sort of thing Man City will play on Saturday.
Fantastic
On the other hand, Villa have got no problems this season at all; they certainly won't be anywhere near the relegation battle based on what I saw last night.
They're swift on the break and the full-backs are quick; I was impressed with them and nobody more so than Fabian Delph, who was fantastic.
If there is a place for a real wildcard on England's plane to Brazil, you might take a look at Delph because he was brilliant, even before his goal.
My two sons sat there and said he's Man of the Match by a million miles and then he scored an absolute wonder goal and he really looked the part.
I've been impressed with Villa on the road this season and they travel to Craven Cottage on Super Sunday this week.
Fulham lost late on to Tottenham on Wednesday but apparently they played with a new vigour under René Meulensteen but you'd expect that under a new manager it's whether they can maintain that now.
It's all well and good for Fulham to play well and not get anything from the game but they are in absolutely dire straits at the moment and I think they need a serious cash injection in January if they're going to get away from trouble.
To me they have an ageing, one-paced team who aren't going to win many football matches unless they intrust their new manager with some funds during the transfer window.
JEFF'S GEM OF THE WEEK
Port Vale just never win at Walsall - they hadn't won there since 1947 when George VI was on the thrown, going 26 games without a victory - so to come away with a 2-0 win was fantastic from their point of view.
Micky Adams has been at a few clubs but some places just seem to fit managers and Port Vale seems to be that place for Adams.
He's in second spell there and they're doing really well once again having been promoted - and it's not impossible to think they could make a bit of the charge for the play-offs places as well.