Jeff Stelling is not getting carried away with Manchester United but worries for Leeds
Jeff Stelling is not getting carried away with Man Utd's win and worries for Leeds' financial state.
Last Updated: 25/03/14 12:01pm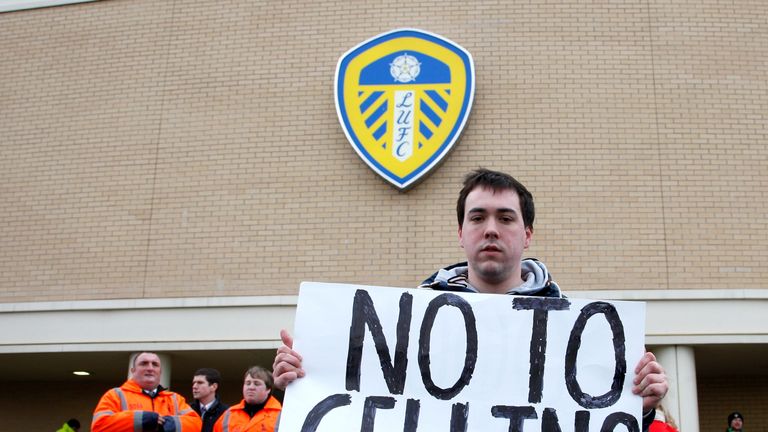 Talk of winning the Champions League is hugely optimistic.
Newspaper headlines reading 'it's just like old times' are misleading because it's not just like old times, not yet anyway.
The signs were good in some respects and United had pace and power through Danny Welbeck and Antonio Valencia. Then they had the craft of Ryan Giggs in midfield.
But if Welbeck and Valencia are going to play, where does that leave Juan Mata and Adnan Januzaj? Will Giggs play at West Ham on Saturday Night Football? No he won't.
Defensively you could have driven a Manchester tram through United's back four time and time again on Wednesday night. Fortunately David de Gea played fantastically because they can't defend like that in the Premier League or the Champions League and hope to get away with it.
One night doesn't make a whole season and this was merely a spoon full of medicine for the patient but they are certainly not fully recovered yet.
Old Trafford was rocking and it was another classic European comeback. The fans should enjoy the moment - but not get carried away.
Of course we're hoping Manchester United don't draw Chelsea, but there is a school of thought which says that would guarantee one British club goes through to the semi-finals. Personally, I hope we get to see them both have at least one more really glamorous European night.
Leeds in turmoil
One of United's arch rivals is Leeds.
Now Leeds United are not high on the list of everyone's favourite clubs but I do feel for them and their supporters with the chaos that's going on there.
Massimo Cellino's takeover bid looks to be in pieces and this is an incredibly hard situation for the Football League to consider.
Leeds want his money big time but how can he be a fit and proper person when he's just been found guilty of tax evasion? It's not the first time either and nobody is appealing.
He's already put money into the club but they have huge debts and there's a wage bill to be paid, not just for the players, but all the staff there as well.
These are very uncertain times. This is a big club in turmoil.
They've frequently got more than 30,000 fans at home games this season, even though they're down in the 15th place. I feel sorry for everyone involved from Brian McDermott down to the tea lady who must wonder about her future.
I saw this week that there was a world-record broken at Elland Road as 7,000 schoolchildren were part of the biggest maths lesson ever. But as far as Leeds are concerned the sums don't add up!
But what does the Football League do? If they declare Cellino fit and proper who then is not a fit and proper person?
Leeds fans must feel absolutely tortured because I'm sure on one side they want Cellino's investment but on the other they must be questioning what type of a man he really is and asking, 'do we really want to put the majority of our club into his hands?'
If Leeds go into administration I really don't know where that leaves them in terms of a points deduction - but that looks to be facing them at the moment.
How they concentrate on games at the moment is beyond me. They've got Millwall this weekend which is always a bit lively.
JEFF'S GEM OF THE WEEK
This week it's a double bill for Sheffield Wednesday. The Owls thumped Birmingham at the weekend and then beat promotion-chasing Queens Park Rangers 3-0 on Tuesday night.
What a job Stuart Gray has done there and it's now 34 points in 21 league games, if you double that up and add a few that's not far off promotion!
I feared for them when Connor Wickham went back to Sunderland and then onto Leeds but it hasn't stopped them. They've gone marching on which is brilliant.
Stuart Gray is a very low-key and unheralded guy but he's got bags of experience and at the moment he looks like the perfect fit for Sheffield Wednesday.
In contrast to Leeds, this Yorkshire club appear to be on the up.