FA funding: Cuts shouldn't be made but it's time for Premier League to help grassroots.
Last Updated: 27/03/14 4:34pm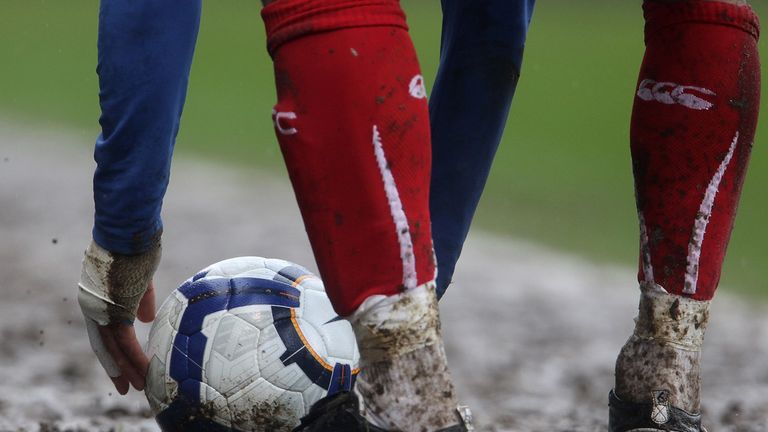 Sport England has reduced the FA's funding by £1.6million.
To be brutally honest, that is not a huge about of money in football, but it strikes me that they're coming at it from completely the wrong angle.
Read more on Sport England's cuts here
If fewer people are playing football then the way to encourage them is not to reduce funding but to increase it - and that applies to any sport.
I know there's only a finite amount of money to go around but if fewer people are playing football it's because, in general terms, there's not enough money spent on various things within the game.
You can't just blame Sport England for it but the pitches for kids and adults are often horrendous - there are fewer of them and the changing facilities are atrocious.
I see all this when I watch my kids play every Sunday morning - sometimes you're better off getting changed in the car park and God help you if you want to go to the loo at some of these places!
It hardly encourages people to play the game.
Surfaces
Where you have quality facilities, such as 3G surfaces, there's this roll-on, roll-off system of teams, such is the demand to use the pitches and decent facilities, so if you give people somewhere to play, they will play.
At the moment, young local leagues are basically financed by parents who pay the weekly subs, and a local sponsor who buys the kit, and that will carry on regardless of what Sport England does.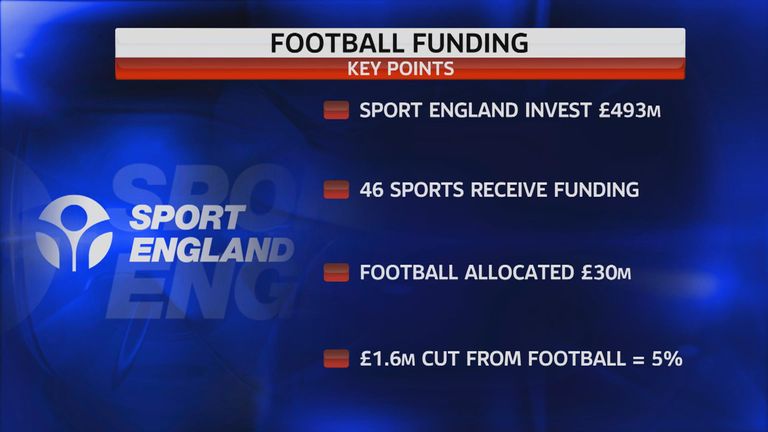 I think football should be supported because it is the most accessible of the sports.
You just need a football - you don't need a bike which costs a lot of dosh, you don't need a tennis racket and an expensive membership to a club, you don't even need a team to play against because you can just have a kick around.
In this day and age when everyone seems to be so obsessed with obesity, there should be more money pumped into easily-accessible sports rather than less-accessible ones.
I opened a 3G pitch at the Matthew Arnold School in Staines last week, which had been delivered with a grant of £254,438 by the Football Foundation courtesy of the Premier League and The FA Facilities Fund.
The number of kids using these new facilities was incredible because of its quality and the fact it can be used all year round – it's not a mud patch and it's doesn't get flooded and that's what we should be providing.
Money at the top
But having said all of that, I can see why people may shrug their shoulders and say: '£1.6m not going in to grassroots football, so what?'
The game is awash with money at the top of football and the further down you go the less the money filters through.
Jeff Stelling
Look at the amount of money Premier League footballers are being paid; £1.6million is an absolute drop in the ocean and brings us back to the same old argument. I accept there is a drip from the Premier League but that's all it is, a drip!
It needs to be more than that and then no one would bat an eyelid about £1.6million being taken away.
The game is awash with money at the top of football and the further down you go the less the money filters through and that's the big issue.
I don't agree with Sport England's decision but nevertheless, football needs to help itself out a heck of a lot more than it does right now.
JEFF'S GEM OF THE WEEK
Logically it should be Chelsea beating Arsenal 6-0, a game that was described by somebody as like 'Velociraptors against sheep', which I thought was fantastic.
But I like to give this award to lower league sides, so this week, in their hour of need, I'm going for Exeter and their 3-0 win over Fleetwood last weekend.
The result caught my eye because they hadn't won in 13 home league games, equalling a near 20-year club record, and they were up against Fleetwood, who hadn't lost in seven and are fighting in the play-off places.
After battering The Cod Army, Paul Tisdale's side completed the double-whammy with a win over local rivals Plymouth on Tuesday. What a fantastic week it's been for them because they must have been getting close to pushing that panic button.
Do you agree with Jeff's views on grassroots funding? Should the Premier League offer more? Get involved with the debate by commenting below.