Jeff Stelling: Manchester United need summer spending spree to rebuild
But could Robin van Persie be sold to fund it...
Last Updated: 10/04/14 3:23pm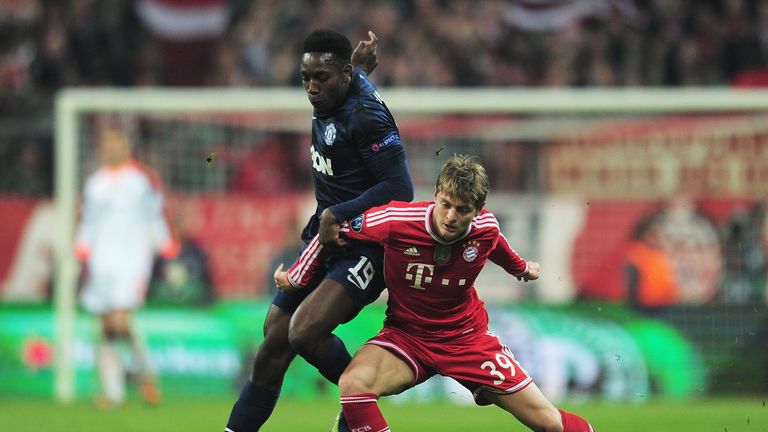 This summer is going to be fascinating for Manchester United.
If they really are going to rebuild and become a European power again, then this is going to be the biggest spending spree since my wife was last in John Lewis.
Defensively they need wholesale changes because it looks like Nemanja Vidic, Rio Ferdinand and Patrice Evra will all be leaving.
In midfield, Ryan Giggs might not stay on, Darren Fletcher is still battling to get back to the player he once was after his illness and Shinji Kagawa is not much more than decoration at the moment and doesn't add to their performances.
I think they need a raft of new players. Manchester United's problem is they're so big, everyone can see them coming.
I think they just need a raft of players to come in but Manchester United's problem is that they're so big, everyone can see them coming.
Jeff Stelling
They need to spend and they're going to have to pay top dollar - well above the normal going rate to get the sort of players they want, even if those players are willing to go there.
It also looks as if United will inevitably have to sell some players to get the funds and I just wonder whether Robin van Persie will be one of those.
Van Persie said he wanted to win trophies when he moved from Arsenal. Well, if he wants to win trophies it looks like he's going to have to move again.
Europe's elite
I'm not too pessimistic about United's future and when they'll be back amongst Europe's elite.
Some teams do find it difficult; it's been a long, hard road for Liverpool to get back to where they once were while there are some clubs that never have - look at Leeds United. But I think Manchester United have still got the foundations there to be challenging for the top four next season if they buy correctly - now there's a phrase I didn't think I would be using a year ago.
On Wednesday night there was enough there to show United fans that David Moyes has got what it takes tactically and that the team still have the basis of a very decent side but they do need a lot of money spent over the summer.
Quality
Bayern Munich's Toni Kroos has been strongly linked with a move to Old Trafford and he's a fabulous player. But would Kroos really go? I'd be surprised. He's got a major role to play with a team who are Champions League winners.
He's the sort of quality player that they need, but despite the encouraging words from the club, he's not the sort of player they're going to be able to get.
They're going to have to look deeper and away from the obvious because those big targets are not going to want to go there. The mercenaries might go there to line their pockets but are they really the kind of players you want?
It's a big task for United and they have an exciting but difficult summer ahead.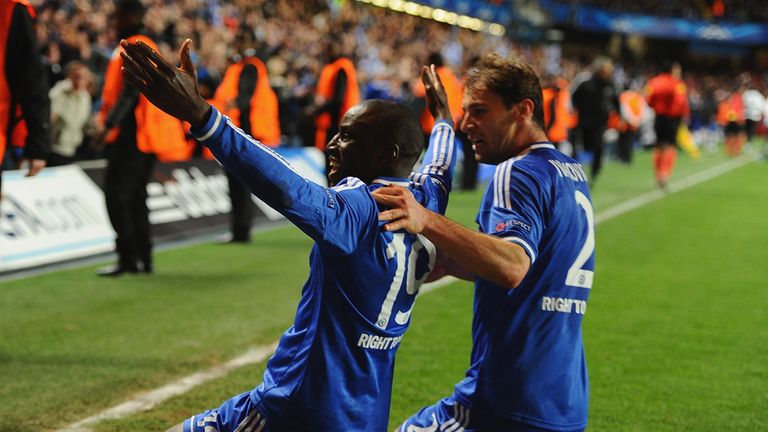 Ba to get his chance
This year's semi-finals look a little different without Barcelona in the line-up. I wouldn't want to be in Gerardo Martino's shoes; I'm not sure he should put too many family heirlooms on the office desk because I think they're going to need clearing away pretty soon.
Chelsea have done what they did a couple of years ago and reached the last four without playing particularly well. I don't think Jose Mourinho will be losing any sleep about who he gets in the semi-final draw because he will think they have got a chance against any of the other three.
It wouldn't surprise me at all if they went on to win it again.
Gary Neville and I were speaking after the game on Tuesday night and we questioned whether Demba Ba will now be given the chance to prove himself because he's been completely overlooked this season.
Gary said to me that out of Fernando Torres, Samuel Eto'o and Ba he would least like to play against Ba because he's got a presence, he's quick and powerful.
Maybe now he'll get his chance to show what he can do.
JEFF'S GEM OF THE WEEK
Everton's performance against Arsenal was just phenomenal. For the last 20 minutes or so it was an exhibition match, with echoes of 'ole' around Goodison and Seamus Coleman doing keepy-uppys down the wing. It was an incredible performance.
I know so many people have said things about Roberto Martinez but the job he's done is just incredible. It's one thing to get players like Romelu Lukaku and Gareth Barry on loan but look at the progress he's made with Ross Barkley this season who was virtually overlooked before. And John Stones, who at 19 years of age, he has no fear about putting him in the first team.
But most all, look at the transformation of Steven Naismith, who's gone from a jobbing footballer to someone who in the last few games has really sparkled. That's got to go down to the manager who has given him that confidence.
Brilliant and breath-taking stuff and the manager has to take a lot of the credit.