Di Vaio to join Impact
Marco Di Vaio is set to join MLS club Montreal Impact next month, the club announced on Thursday.
Last Updated: 24/05/12 10:51pm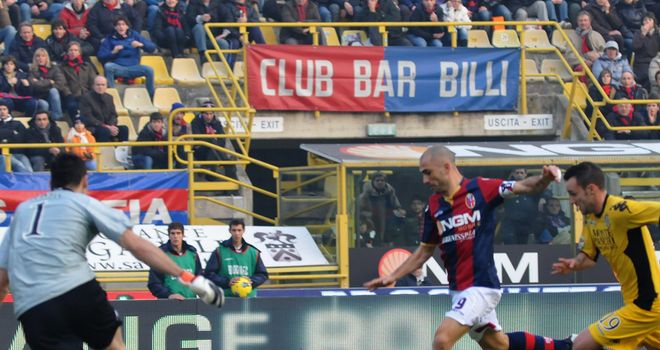 Marco Di Vaio is set to join MLS club Montreal Impact next month.
The club announced on Thursday that they have reached an agreement with the Italian striker, who will become their first Designated Player in Major League Soccer.
The 35-year-old will arrive in Montreal on Sunday with his family and will be presented at a press conference on May 28th.
Di Vaio, who had another impressive season in Serie A with Bologna in 2011/12, is delighted with the move and is proud to have joined Impact.
Very proud
"I am very proud to become a member of the Montreal Impact and to start this new phase of my career," he told ImpactMontreal.com.
"I have accepted with great enthusiasm the challenge of joining an enticing championship like MLS. I am extremely eager to make the entire club proud, from the president to its supporters.
"From a personal standpoint, I had a good feeling from our very first meeting in Bologna with the Impact president and sporting director.
"They made my family and I feel good about this project in Montreal. It was not an easy choice to leave Bologna but I hope to be able to serve a similar role in Montreal, as I am prepared to give everything I have, including my experience and leadership for my coaches, my team-mates and the organisation."