Fifa approves World Cup changes
Fifa has approved plans to change the voting system used for selecting World Cup hosts.
Last Updated: 01/06/11 7:21pm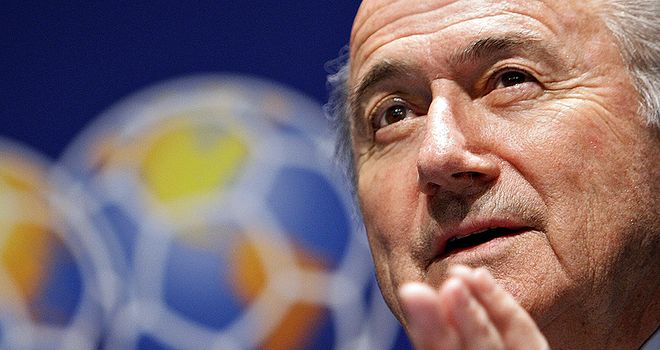 Fifa has approved plans to change the voting system used for selecting World Cup hosts following the re-election of Sepp Blatter as president.
A congress of world football's governing body voted by 176 votes to four in favour of a proposal from Blatter under which the executive committee would choose a shortlist.
The 208-members of Fifa would then vote on the host nation, and it is hoped this will avoid the alleged scandals that have surrounded the selections of the 2018 and 2022 World Cups. Currently, the hosts are chosen by the 24-man executive committee.
Congress also approved changes intended to strengthen Fifa's ethics committee and to create a new watchdog which will be named the 'solution committee'.
Blatter said in a reference to proposed reforms to clean up world football: "We shall move forward, we will put Fifa's ship back on the right course in clear, transparent waters.
Examine
"We need some time, we cannot do it overnight, but we will do it."
Blatter also announced an extraordinary congress will be held to examine proposals for other reforms, and that an independent chairman of the ethics committee - the watchdog group set up in 2006 to deal with claims of malpractice in Fifa - will be elected by the congress.
Meanwhile, Jim Boyce, from Northern Ireland, was formally appointed as Britain's Fifa vice-president, replacing England's Geoff Thompson.
Algerian federation president Mohamed Raouraoua was appointed to take over from Nigeria's Amos Adamu, who was banned by Fifa last year after a Sunday Times investigation.
There have been claims that the vote in the Confederation of African Football was not carried out properly, but Raouraoua told the congress: "I have been properly elected even if some people don't like this."
Blatter also suggested in his closing remarks that Fifa would consider co-opting a woman onto the executive committee.