Blatter expects July ruling
Fifa president Sepp Blatter expects the corruption investigation will be concluded next month.
Last Updated: 25/06/11 11:05pm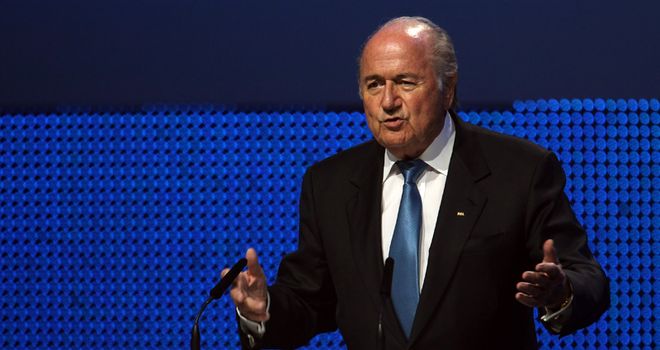 Fifa president Sepp Blatter expects the investigation into corruption within world football's governing body will be concluded next month.
Blatter has seen the organisation rocked by a series of bribery allegations and its reputation tarnished further by claims and counter-claims from the parties involved.
Former vice-president Jack Warner and Mohamed Bin Hammam, who had planned to stand against Blatter in the recent presidential election, were both suspended at the end of May pending an ethics committee investigation.
An initial report from the ethics committee, seen by the Press Association, said there is "overwhelming evidence" against Bin Hammam and that Warner was "an accessory to corruption".
Decision
But with former Concacaf head Warner resigning from all football-related activities on Monday, Blatter insists there will be no further investigation into the Trinidadian.
Speaking at a Fifa press conference in Berlin prior to the women's World Cup, which starts on Sunday, Blatter gave a timescale for the final report to be published.
"The ethical committee is working on it and will come to a decision during the course of July," he said.
And in relation to Warner, he added: "We know that he has resigned, so there will be no inquiry into him."