Chelsea and England defender Ryan Bertrand apologises over Twitter expletive
Ryan Bertrand has become the second England and Chelsea player to apologise after using an expletive on Twitter.
Last Updated: 11/10/12 6:40pm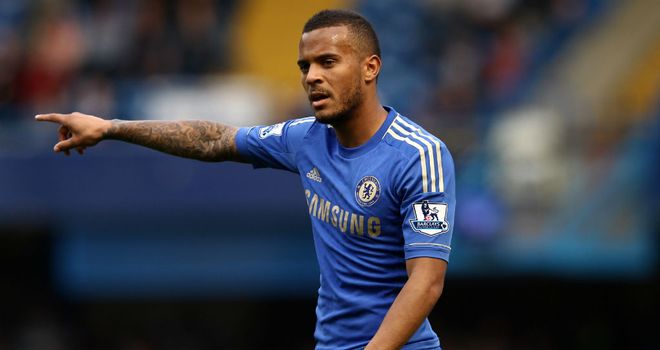 The Football Association confirmed on Thursday that he had pulled out of the squad through illness, with reports stated it was due to a sore throat.
The 23-year-old reacted angrily to those claims, instead insisting he has had swollen glands. But he also signed off his Twitter comment with an expletive.
"Just to clarify.... Its not a "sore throat" Im ill. swollen glands in my neck... And constant headache for 3 days now and freezin cold," Bertrand explained on Twitter.
"Do you think a "sorethroat" could stop me being apart of a match for my club or country? #yourf******nuts this is what every boy dreams of."
He soon deleted the offending post and returned to Twitter to issue the following apology.
"Sorry if i offended anyone by swearing as i don't encourage that type of language," Bertrand wrote. "was just disappointed at the thought of people thinking i only have a sore throat.. which is not the case..."
Bertrand's apology, though, comes less than a week after his club colleague Ashley Cole was charged by the FA for an abusive Tweet he sent out in relation to their findings in the John Terry case. Cole was charged as the FA felt his comment was 'improper and/or brought the game into disrepute.'
Chelsea later described Bertrand's condition as a "systemic viral infection".
It remains to be seen if the player, who will return to the England squad on Sunday for further assessment ahead of Tuesday's match with Poland, will be the subject of any FA action.