FIFA orders Bulgaria and Hungary to play World Cup qualifier behind closed doors
Bulgaria and Hungary must play a World Cup qualifier behind closed doors following racist abuse from their fans.
Last Updated: 08/01/13 6:41pm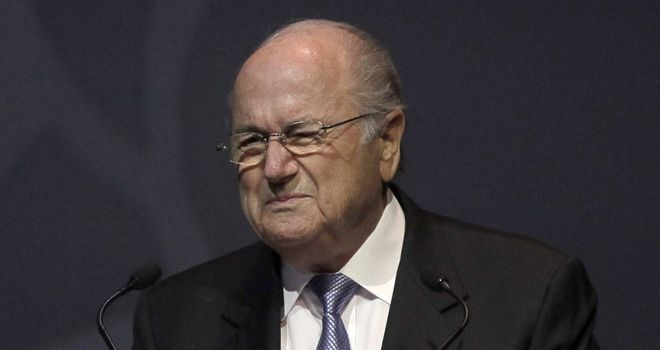 FIFA announced the punishments as players and anti-discrimination groups demand tougher action against incidents at stadiums, including in Italy and Serbia.
FIFA fined Bulgaria $23,000 and Hungary £26,000 following incidents at home games.
Bulgaria fans made monkey chants at Denmark defender Patrick Mtiliga, during a World Cup qualifier in Sofia on October 12.
Hungary fans directed anti-Semitic slogans and reportedly displayed Iran flags to insult Israel at an August 15 friendly in Budapest.
In a statement FIFA said: "We strongly condemns all forms of racism in football, and any form of discrimination will not be tolerated and will receive a strong response by the relevant FIFA authorities."
On the Hungary incident, FIFA stated its disciplinary committee "were unanimous in condemning an abhorrent episode of racism, anti-Semitism, and of political provocative and aggressive nature perpetrated by supporters of the Hungarian national team."
On the Bulgaria fans FIFA added: "the offensive, denigratory and discriminatory actions of a small group of Bulgarian supporters was shameful and a clear breach of the FIFA disciplinary code."
Bulgaria and Hungary are currently in second place in their respective groups, which would be enough to earn a place in the European play-offs in November.
Hungary will now have to play their World Cup qualifier against Romania on March 22 behind closed doors, while Bulgaria will have no fans at their qualifier against Malta on the same day.