FIFA president Sepp Blatter vows to overcome match fixing
FIFA president Sepp Blatter is confident that the problem of match-fixing worldwide will soon be overcome.
Last Updated: 09/02/13 2:30pm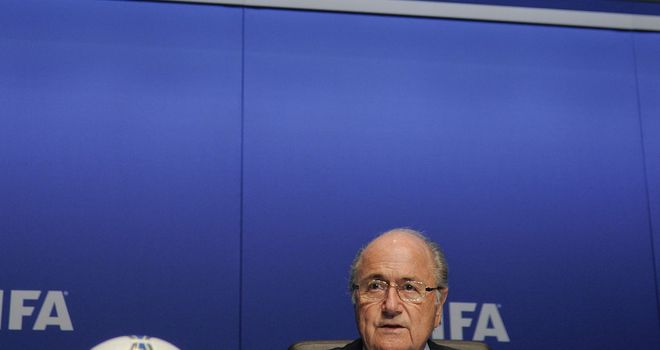 Blatter played down the recent Europol investigation which claimed that 680 games over the last 18 months were suspected to be fixed.
The list included World Cup and European Championship qualifiers and two Champions League games, but Blatter insisted illegal betting scams will soon be a thing of the past.
Speaking in Botswana during his tour of Africa ahead of Sunday's Africa Cup of Nations final, Blatter said: "Football is so big, we will overcome. Match-fixing is a small percentage. Football will not die.
"Most of the matches which Europol put in this tray, 600 or 800, have already been analysed, dealt with and even were at court.
"We're fighting against that. Because if the matches are fixed there's no more interest in going to watch football."
Blatter is adamant that racism is a bigger problem than match-fixing, and FIFA is currently discussing appropriate punishments if players or supporters are found guilty of racism.
"We can also explore deducting points," he added. "If it is a knockout competition, it will mean that we must kick out the team."