FIFA to use anti-doping blood tests at World Cup
FIFA will utilise blood tests and biological profiling at next year's World Cup.
Last Updated: 05/03/13 2:58pm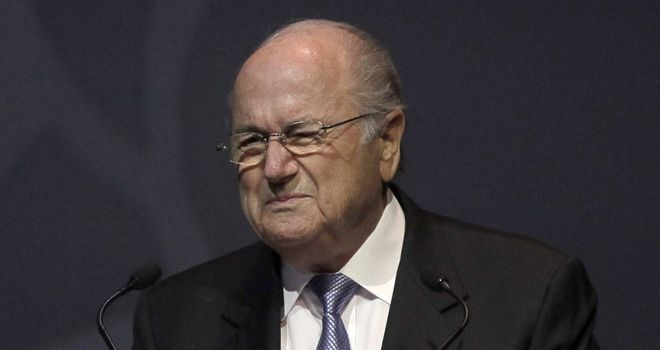 Football's governing body has committed to the measures following a meeting between World Anti-Doping Agency president John Fahey and FIFA president Sepp Blatter this week.
Prior to the meeting, Fahey had claimed that football was not testing enough for the performance-enhancing substance EPO, with three out of every four players tested at World Cup qualifiers not undergoing the blood tests required to detect the boosting agent.
After the meeting with Blatter, Fahey praised the commitment made by FIFA , saying: "We are very interested in continuing the work on biological profiles.
"WADA is very satisfied with the commitment of FIFA on the biological profiles, which will be run not only at the FIFA World Cup in 2014 but already at the FIFA Confederations Cup in June this year."
FIFA's medical committee chairman Michel D'Hooghe added: "FIFA was the first international organisation for team sport to start with longitudinal profiles.
"We have been testing this at the FIFA Club World Cup in 2011 and 2012, we will continue at the FIFA Confederations Cup 2013 with blood testing unannounced at training camps and games.
"And it's our commitment to have all players participating at the 2014 FIFA World Cup having biological profiles."
Fahey has also called on domestic leagues to do more to add to FIFA testing.