Bulgarian Football Union threatens to abandon matches in response to racism
The Bulgarian Football Union has warned that league games may be abandoned in the event of racist behaviour by fans.
Last Updated: 25/02/13 11:58am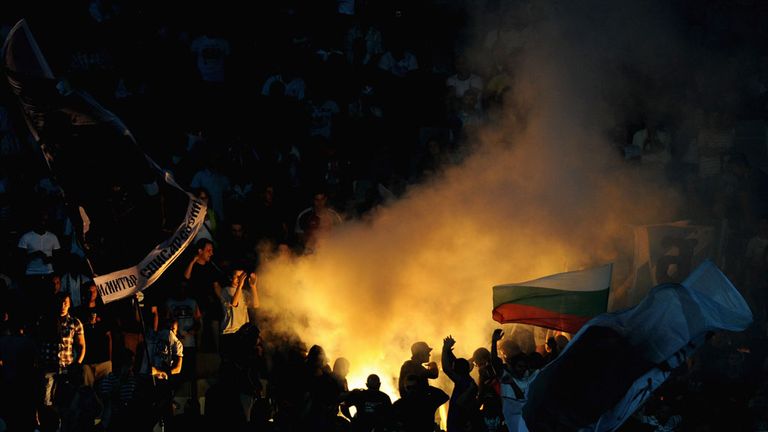 BFU match delegates now have the authority to call a halt to games in extreme circumstances, a move laid out after domestic action resumed following a three-month break.
"BFU's delegates will order the (stadium) speaker to warn the crowd," the governing body said in a statement.
"Cases of racism and discrimination can lead to termination of the game and fines of 37,500 levs (£16,600).
"The BFU would like to turn to all professional clubs and their supporters with a request to observe good manners and principles of fair play."
Bulgaria's national team must play their next World Cup 2014 qualifier against Malta behind closed doors after supporters racially abused Denmark player Patrick Mtiliga in October's Group B match in Sofia.
FIFA described the incidents at the Vasil Levski national stadium as "offensive, denigratory and discriminatory" and the BFU has acted to improve matters in domestic matches.
The incident was not an isolated one though, with the BFU fined £35,000 by UEFA following racist abuse during their Euro 2012 qualifier against England in September 2011.
Last September, Levski Sofia were fined £26,250 by UEFA for racist behaviour by fans during a Europa League second qualifying round match with Sarajevo.