FIFA confirms 2022 World Cup in Qatar could be moved to winter
The 2022 World Cup could be moved to the winter if medical evidence shows that intense heat in Qatar is dangerous.
Last Updated: 02/03/13 4:51pm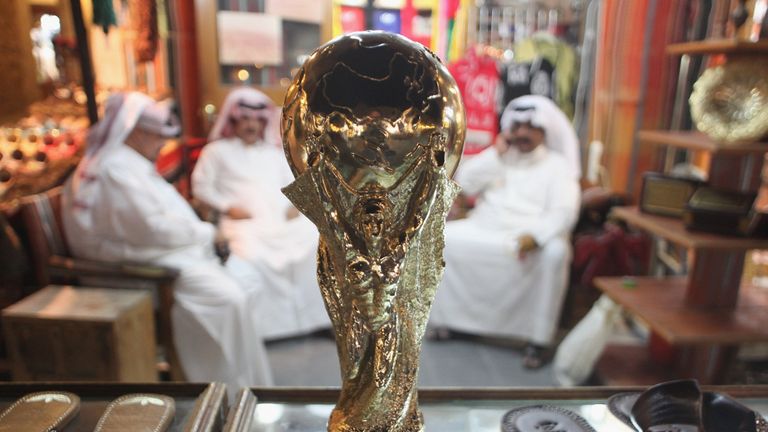 The issue of heat has been the subject of discussion since Qatar were awarded the tournament.
FIFA has previously insisted that Qatar would have to make the request to move the tournament, while the emirate had said the world's governing body would have to make a decision.
In a sign that the impasse could be ending, FIFA General Secretary Jerome Valcke confirmed that the executive committee could decide on the shift to winter if medical experts recommend it on safety grounds.
Temperatures in Qatar exceed 40 degrees Celsius in the summer, but moving the World Cup to the winter could cause chaos for European leagues, and Valcke said it is possible that an eight-week break would have to be agreed.
Valcke said: "Maybe the FIFA executive committee will say, based on medical report, we really have to look at playing the World Cup not in summer but in winter.
"Qatar has to tell us 'we want to move the World Cup from summer to winter.
"I can tell you there is no working group within FIFA thinking and working on what it means to move the World Cup from summer to winter for the time being.
"The international calendar has been agreed for 2015-2018, meaning that we kept open all potential for period 2019 to 2022. We have time.
"FIFA has never said 'never', we have just said 'we are waiting for Qatar to officially ask FIFA to look at the potential to move the World Cup from summer to winter' and that has not happened yet.
"Qatar is perfectly aware and 2014 is not the deadline - it can be even in 2015.
"The most important thing is to make sure we work with all stakeholders and make sure there is full agreement with all parties, leagues, clubs and we would have to find eight weeks in the mid-season to play the World Cup."