FIFA vice-president Jim Boyce backs winter World Cup in Qatar
Britain's FIFA vice-president Jim Boyce is backing the idea of holding the 2022 World Cup in Qatar during the winter.
Last Updated: 19/03/13 1:59pm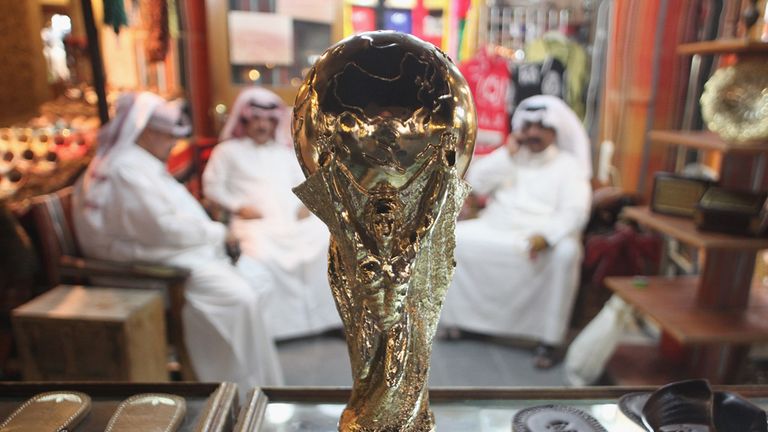 Having previously suggested late night matches might be a way to avoid searing daytime temperatures in the Gulf state, Boyce is now backing UEFA president Michel Platini's call for a seasonal switch.
Boyce said: "I was not part of the process that gave the World Cup to Qatar, but my feeling is that common sense should prevail.
"The World Cup is the greatest event in football and from a spectator point of view it has to be played at a time of year when people can enjoy it in comfort.
"People I know who live in Qatar say it would be very uncomfortable for the fans.
"There is also a medical and health concern for both players and spectators and if it is going to be safer to play it in January instead of July then I would be in favour of that."
The Premier League has already voiced its disquiet about such a proposal, but Boyce insists their concerns could be assuaged.
He added: "Many other countries already have a winter break so for them it should not be too problematic.
"England is probably the main country where there is no winter break but I believe that even there if they are given enough notice then for just one season it should be possible."
The international calendar has yet to be fixed beyond 2018, so there is scope for the world governing body to adjust their schedules.