World Cup: FIFA clarifies Sepp Blatter comments about Qatar 2022 vote
FIFA has moved to clarify comments made by Sepp Blatter in an interview about the 2022 World Cup in Qatar.
Last Updated: 21/03/13 2:59pm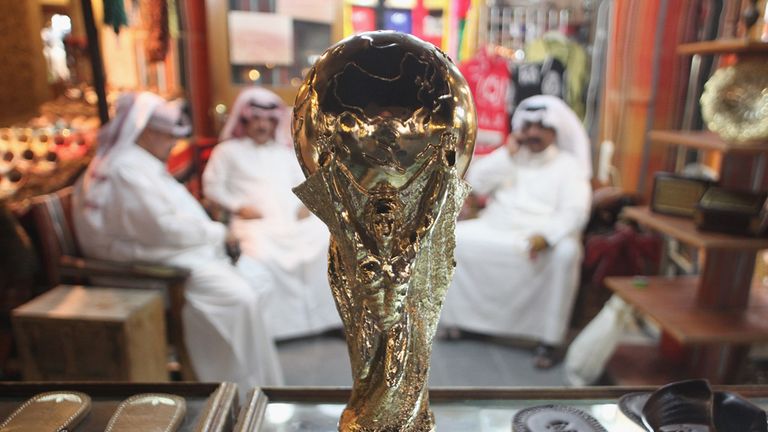 There has been speculation the tournament could be switched to the winter due to the oppressive heat in the area in the summer.
A report claimed Blatter had admitted that such a change would "affect the basic conditions of the World Cup" and could prompt the voting process to be re-visited if one of the other 2022 candidates objected.
However, FIFA insists it was only a 'hypothetical scenario' as the dates of the World Cup will be decided on by the tournament organising committee.
In a statement, FIFA said: "We would like to remind that the bidding agreement clearly stipulates the final decision on the format and dates is vested with the FIFA Organising Committee, which may hear recommendations from the local organising committee.
"Therefore, nothing has changed to what we have said previously. As it stands today, the 2022 FIFA World Cup is planned to be staged in Qatar in June/July 2022.
"Any potential change would have to be first requested by the competition organisers, ie. Qatar, and then presented to the FIFA Executive Committee for analysis."
In the same interview Blatter admitted FIFA's executive committee must accept criticism about the choice of Qatar as the 2022 hosts.
He added: "There are always question marks over Qatar because the Executive Committee chose the country democratically despite the existence of FIFA technical reports clearly, very clearly, warning of the difficulties of the tournament being played there, for two reasons: the climate and the size of the country.
"Firstly, the temperatures are very high, and secondly the country is small for a World Cup host.
"So, the Executive Committee must accept the criticism it is now receiving for its decision."