World Cup: Jermain Defoe hopes to retain place in England side
Tottenham striker Jermain Defoe hopes he has done enough to retain his starting place in the England side.
Last Updated: 22/03/13 11:49pm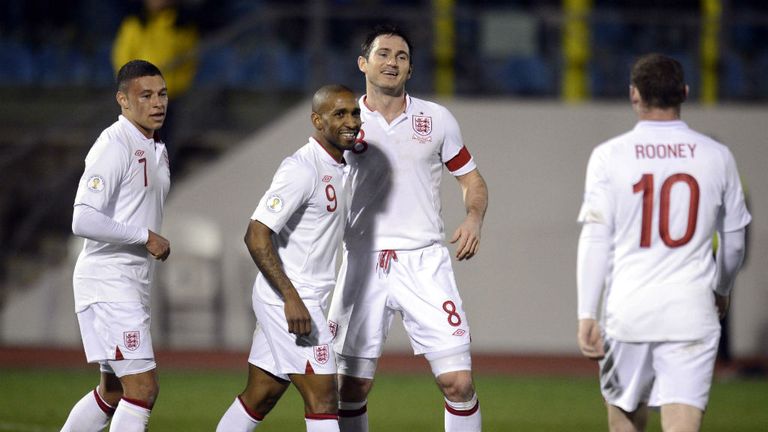 Defoe played a key role in England's biggest win for 26 years and he wants the chance to add to his goal tally in the pivotal World Cup qualifying Group H clash with Montenegro in Podgorica on Tuesday.
Defoe said: "Have I helped my chances of playing Tuesday? As a forward you want to play and get your goals and I got my chances and managed to score two goals.
"I've always been the same, when you get given an opportunity, you've got to take it and grab it with both hands
"I don't know what is happening on Tuesday - but if selected I'll be ready."
On England's performance, Defoe added: "I think a lot of the stuff we worked on in training, movement and stuff like that, it worked.
"I understand that people look at the fixture and think we should have won the game comfortably anyway.
"But we've still got to turn up and create the chances and put them away and we did that tonight.
"Sometimes when you are winning 5-0 at half-time, you may take your foot off the gas. We didn't do that, we kept it going in the second half.
"It was important to keep the tempo high. We created some chances and got some more goals and overall the performance was good."