Gary Cahill not worried by England's FIFA rankings slide
Gary Cahill is unconcerned by England's FIFA World Rankings slide and expects their position to improve again very soon.
Last Updated: 11/07/13 10:08am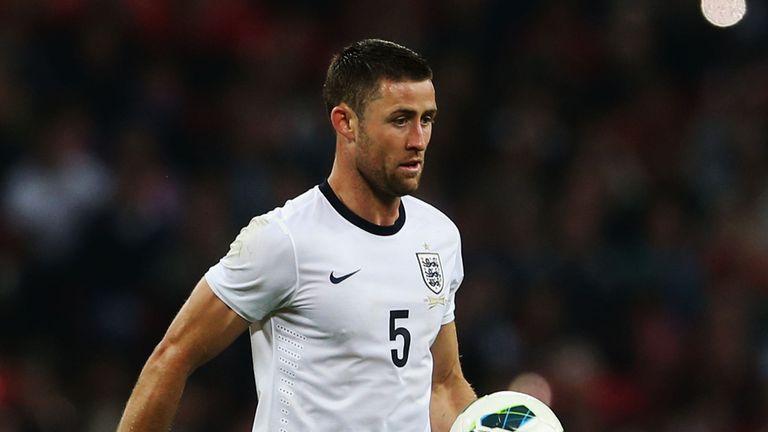 The rankings released by FIFA last week had the Three Lions slipping down to 15th spot, their worst position since 2008.
In August last year, England were riding high in the top three but Chelsea centre-back Cahill does not believe there has been a significant decline in that time.
"I wouldn't read too much into the slip in the rankings," said Cahill.
"No one from our side was going that crazy when we were third. But all of a sudden, we are 15th and supposed to be all over the place.
"That is not the case at all."
The FIFA ranking situation may become an issue should England finish runners-up in their World Cup qualifying group and have to reach next summer's World Cup in Brazil through the play-offs.
In any case, Cahill is confident that by the time the Three Lions have played their final four games, the situation will have improved significantly.
"We have four games left. If we get the results we are hoping for, and which many people expect, the rankings will change and will be a fairer reflection of where we are," he said.
Certainly Cahill does not see how the slide can be justified in results terms, given England's last outing saw them emerge with a creditable draw against a Brazil side that were about to brush aside all challengers - including Spain - at the Confederations Cup.
"We have played against both Brazil and Spain recently and had good results," he said.
"In that match at the Maracana in June, we found ourselves under a lot of pressure and had to defend well as a team.
"If you look at what they went on to achieve at the Confederations Cup, it was a positive result."