Andre Villas-Boas questions England's handling of Andros Townsend call-up
Andre Villas-Boas hopes Andros Townsend will be handled better by England than previous Tottenham call-ups.
Last Updated: 03/09/13 3:15pm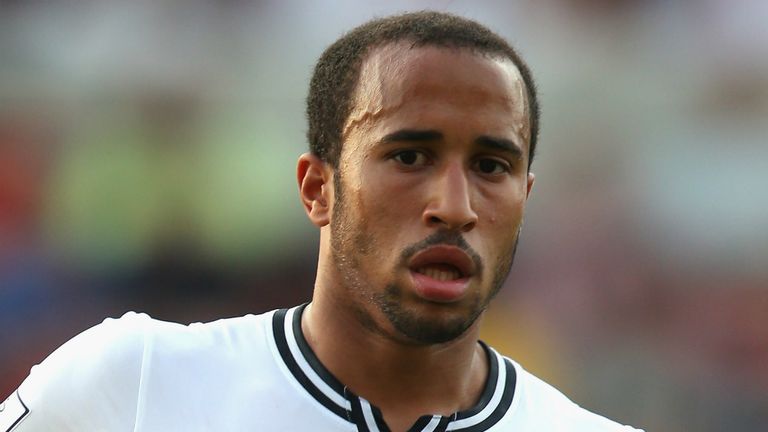 The Spurs boss says he received no notification from national coach Roy Hodgson that Townsend was to be included in his squad for a crucial 2014 World Cup qualifying double-header against Moldova and Ukraine.
Villas-Boas feels it may be too early for the 22-year-old to be making such a step up, having only just forced his way into the Tottenham side after several loan spells away from White Hart Lane.
Spurs feel he should be given time to become a regular at club level before challenging for international recognition, allowing him to then become a mainstay in Hodgson's plans.
Villas-Boas has seen the likes of Tom Huddlestone and Steven Caulker drafted into the Three Lions set-up in the past, only to then drop out again after falling out of favour domestically and eventually moving on to pastures new.
He said of Townsend's selection: "I wasn't contacted in any way or form by Roy Hodgson regarding the player call-up because I would have preferred to give my opinion on the fact that he gets caught up so soon.
"If there is to be any continuity to the future of Andros in the national team, it's a great step for him.
"It means that there is confidence from the manager in him. It means that this is something that is going to be built, something that is going to grow. It's something that the player is going to receive as not only a reward for these last two games but out of belief that Roy has in the player.
"If the player doesn't get involved in Tottenham and, in the end, he gets dried out then it's a big surprise for me, because I think a player who gets called up for the national team after two games should have respect and continuity towards the future. So I assume from this moment that there will be that belief.
"I can recall, last season, we have Jake Livermore, Tom Huddlestone, Steven Caulker called up for England. At the moment, it doesn't seem to have any continuity there."
Disappeared
He added: "I'm not in a position to comment any further on any criteria and selection on why he does it. What I hope for is that, for such a big impact on a player, for the smile that he put on his face, for the future of Andros, hopefully we can see some continuity.
"The only thing I'm reflecting is on a couple of examples from the past. In the end, Jake, Tom, were competing to get into the Tottenham team. They couldn't. And, in the end, their England call-ups disappeared.
"So, I just hope that there is some foundation that can take these players to evolve in the future."