Michel Platini: Europe must get used to idea of winter World Cup in Qatar
Michel Platini says European football must adapt to the idea of a winter World Cup in Qatar for the sake of supporters.
Last Updated: 29/08/13 10:49am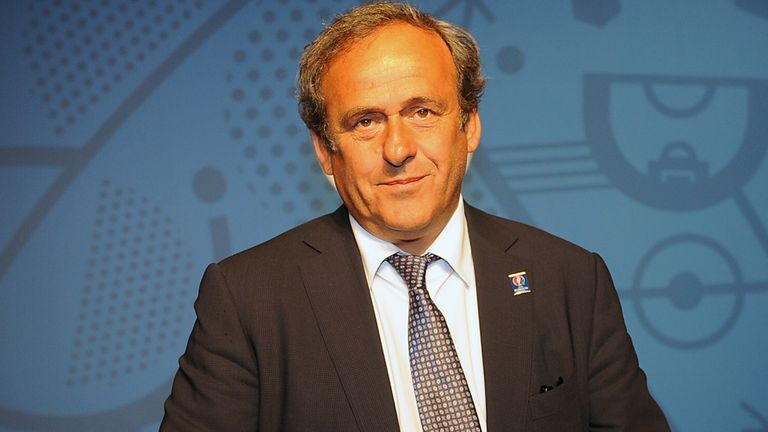 The UEFA president has long advocated switching the 2022 tournament to the winter months to avoid the prospect of matches being played in temperatures of more than 40 degrees.
And speaking to Sky Sports News ahead of the draw for the UEFA Champions League group stage, Platini outlined his fears that 'sport's greatest spectacle' could be ruined unless FIFA sanctions the switch.
He said: "If it's in December or November it could be a problem, if it's in January it will not be a problem.
"It will be very specific for one year - instead of finishing (the season) in May, we finish in June. I've already looked at that and for me there is no problem.
"FIFA will decide and organise it, but perhaps the European leagues will make a proposal to FIFA.
"If you think that the World Cup is the best tournament in the world - in all sports - you play in the season that is best for the fans and players.
"I was in South Africa (in 2010), and at five o'clock I was in the hotel because it was freezing. It was not nice, because there was no atmosphere, there was no big festival in the cities because it was too cold.
"If we go to Qatar and it's 55 degrees, it's not possible for the fans to come, but if it's in winter I think it will be very nice.
"And we have to adapt to that for the World Cup - the best event in football. The World Cup brings the people to look at this wonderful thing. That's why I support the fact we have to play when the season is best."
You can watch the Champions League draw live on Sky Sports News from 4pm