Roy Hodgson thinks more English players should follow Daniel Sturridge's lead
Roy Hodgson says Daniel Sturridge is a perfect example of how a transfer can be beneficial and help to unlock potential.
Last Updated: 03/09/13 9:17am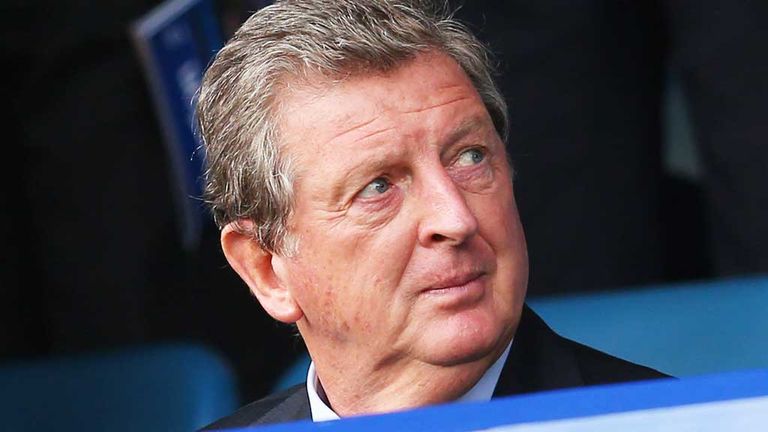 England coach Hodgson is hoping that Sturridge will be fit for World Cup qualifying duty this week, with the Liverpool frontman having enjoyed a productive opening to the new season.
The 24-year-old has netted winning goals in three successive 1-0 victories for the Reds at the start of the 2013/14 Premier League campaign.
He has been able to maintain the standards set at the end of last season, with a switch from Chelsea to Liverpool breathing new life into his career.
Hodgson would like to see more players following Sturridge's lead, with regular game time of greater benefit to them in the long-term than a squad standing at a top club.
He said: "I think he might be an example to a lot of players because he was so good for Chelsea in particular, and even for Man City for a while, but they accepted a big financial offer for him. But they were reluctant to let him go as well.
"A lot of our players are in that position at the moment.
"They're too good for the clubs to say, 'We'll sell you or we'll loan you out'. But they face such stiff competition in these top teams that they don't get that many games.
"It takes a club to say, 'Look, I'm convinced that this guy is a 90-minute starter every week and I will play the price required to get him', as Liverpool did, and then give him the chance.
"But I think with the U21 game the other week and the matches I see, there are a few players out there who could surprise you if they moved from good reserve positions at top clubs to other good clubs in the Premier League.
"I'll give you Jonjo Shelvey as an example. He was outstanding for the U21s, he has had some excellent games already for Swansea and yet at Liverpool, with Steven Gerrard, Lucas and people in front of him, he wasn't getting a regular game. It does happen."