World Cup qualifying: Michael Carrick optimistic for future of England team
Michael Carrick thinks the future is looking bright for England ahead of their World Cup double header.
Last Updated: 04/09/13 11:42pm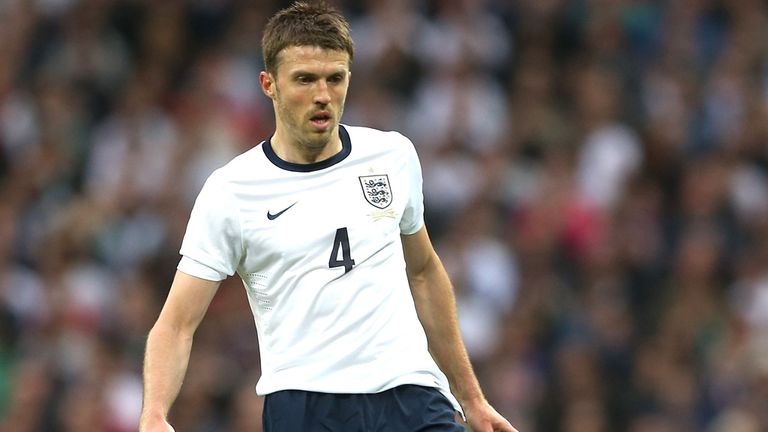 The Manchester United midfielder believes there is plenty of talent coming through, and is excited by a possible international strike partnership between his club team-mate Danny Welbeck and Liverpool's Daniel Sturridge.
"They are two top, top players," he told Sky Sports News. "They have slightly different strengths, but are equally as good.
"I see a lot of talent, an awful lot of talent, among the boys that are in the squad this week. There is so much talent there. The Under-21s had a great result last time out (a 6-0 win against Scotland).
"There's a lot being said about it (the lack of quality English players), some positive, probably a lot more negative of late, but I think it's easy to get carried away either way.
"I think you have to have a balanced view. I'm really confident there is a lot of talent in this country to come though this season and for the years after."
Carrick also warned against complacency on Friday when England take on Moldova at Wembley - a team they beat 5-0 in the reverse fixture.
"We won't be complacent at all," he added. "That result (the 5-0 win) was a terrific result, but that's gone. Nothing we can take from that going into the game, it's a whole new scenario.
"Different game completely and complacency won't be an issue, I can assure you of that.
"They are all pivotal you can't look too far ahead.
"As players we think about the next game, you have to. It's hard enough winning games at this level. If you are not putting in all your efforts, you're not going to do yourself justice, your fellow players and your county, so that's really not an issue for us."