Robbie Keane: Players still back Giovanni Trapattoni despite defeat to Sweden
Giovanni Trapattoni will get "100% backing" from his players as long as he is Ireland boss, according to Robbie Keane.
Last Updated: 07/09/13 3:55pm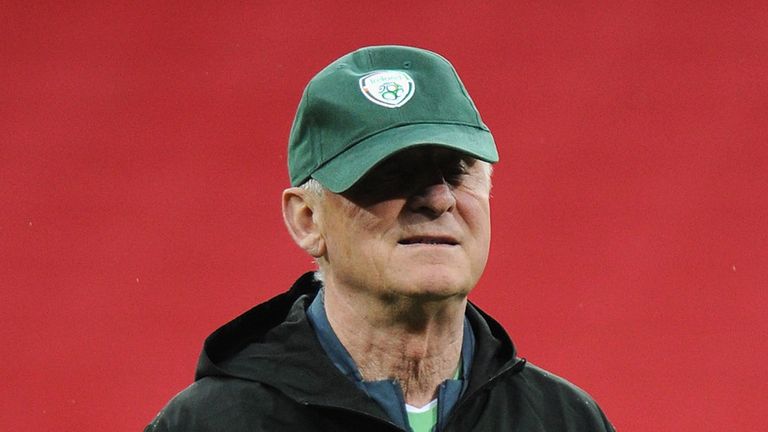 That is the message from captain Robbie Keane after Ireland were booed off in Dublin at the end of their World Cup qualifying defeat to Sweden.
A 2-1 reversal left the Irish three points behind second-placed Sweden in Group C with three games to play - the first of them on Tuesday away at third-placed Austria.
Trapattoni has admitted anything less than three points in Vienna will put an end to his hopes of leading the side to Brazil next summer, and asked in the wake of the Sweden defeat whether he still has the support of the players he said: "Ask them, ask them this."
Now Keane, who scored his 60th international goal on Friday, has provided an emphatic answer, saying: "I'm certainly not going down that road.
"As professionals, as far as we are concerned he is the manager and we are going to give him 100% backing.
"We have a game on Tuesday and if we don't get anything out of it, it's finito, it's as simple as that.
"If they can't get themselves up for these games knowing how important the game is, then there's a serious problem."
John O'Shea, asked about the Italian's future, said: "That's not up to me to decide. If we don't qualify, they are the things that will be asked. Let's wait and see."
Whatever happens, Trapattoni is adamant Ireland will emerge from qualifying in better shape than they began.
He said: "It was always a strong group with Germany, Sweden and also Austria. It was a tough group.
"We have many young players and I think they can improve their personality, their confidence and their trust. We must continue this.
"Also if we finish third in the table behind Germany and Sweden and better than Austria, that must increase our personality."