World Cup: Marc Wilson says Republic of Ireland should avoid long ball
Marc Wilson wants Giovanni Trapattoni to ditch the Republic of Ireland's long-ball approach when they face Austria.
Last Updated: 10/09/13 5:34pm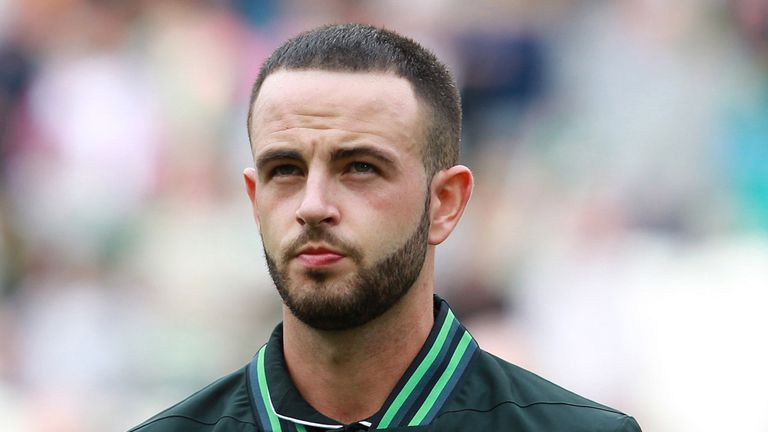 Following Friday's 2-1 home defeat by Sweden, Ireland's chances of reaching the finals in Brazil next year have diminished greatly.
And the Stoke defender would like his boss Giovanni Trapattoni to adopt different tactics in the next Group C match in Vienna.
Against Sweden, the Irish started well in Dublin and took the lead but in the second half their aerial blitz came to nothing and Trapattoni's team failed to create much in the way of chances.
Wilson said: "I think we need to play through the middle a bit more and pass the ball to create chances for us to go forward more.
"Of course I am allowed to go forward but I don't think we get in enough positions to get ourselves forward."
Wilson also believes that the many changes made to the squad have not helped matters either.
The 26-year-old added: "We are training with new faces. There are new faces coming in every day and we haven't had a lot of time together as a group.
"But it's still no excuse. The other night wasn't good enough."
As for Ireland's World Cup hopes, Wilson went on: "There's a small chance we can still qualify, so we have got to go with that.
"The lads were absolutely devastated after the game. First half, I thought we played all right. Second half, I don't think we played well enough to get a result from the game.
"We know we have got to go to Austria now and get the win."