Giovanni Trapattoni does not expect to be given a new contract with Ireland
Republic of Ireland coach Giovanni Trapattoni admits it is likely he will leave his role when his contract expires.
Last Updated: 09/09/13 6:38pm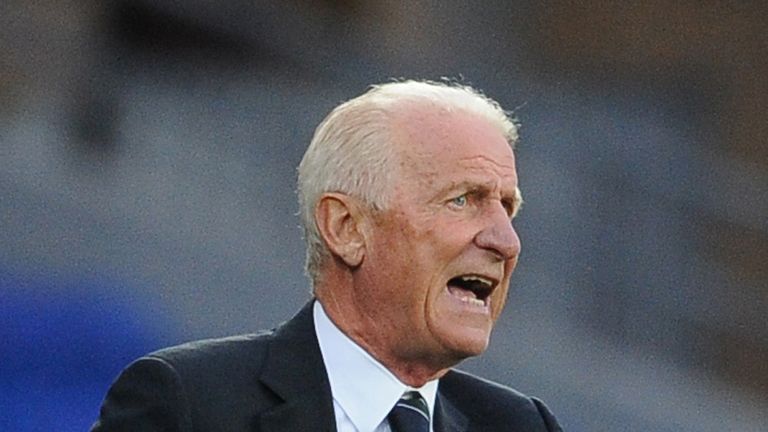 The 74-year-old has been in his current post for five years, during a tospy turvy period for Ireland.
Ireland endured a controversial World Cup play-off defeat by France four years ago, but did qualify for Euro 2012.
But Friday's 2-1 reverse to Sweden means it is unlikely the Irish will be involved in next summer's World Cup in Brazil, and Trapattoni accepts he will not be involved in the next challenge.
Trapattoni said: "I don't expect, after this campaign, to go again in the future. Sure, no.
"Over five years, I think we have achieved a good result. We have changed the team, we have improved the ranking, we have moved on players and discovered many others.
"In France, the first time, you know we deserved to go through; then we achieved qualification; now maybe the third position could be also a good result for us.
"Obviously, I thought until Saturday we could qualify and if we did achieve that result, then after Brazil, sure, I don't think about continuing."
However, Trapattoni insists he will not be resigning from his post before his contracts comes to an end.
He added: "No. I can continue and help the next (manager) because in this short time, maybe this player or another can show the next manager where he can place his trust and how to develop him."
Asked if the ongoing discussion over his position had proved a distraction, he said: "Absolutely not. I continue my job.
"After this, if I was [Football Association of Ireland chief executive] John Delaney, I would say, 'Giovanni, continue because Giovanni has done a great job in these five years'.