Qatar 2022 World Cup organisers "appalled" by claims of mistreatment
Qatar 2022 World Cup organisers are "appalled" by claims of mistreatment of migrant workers in the country.
Last Updated: 26/09/13 9:41pm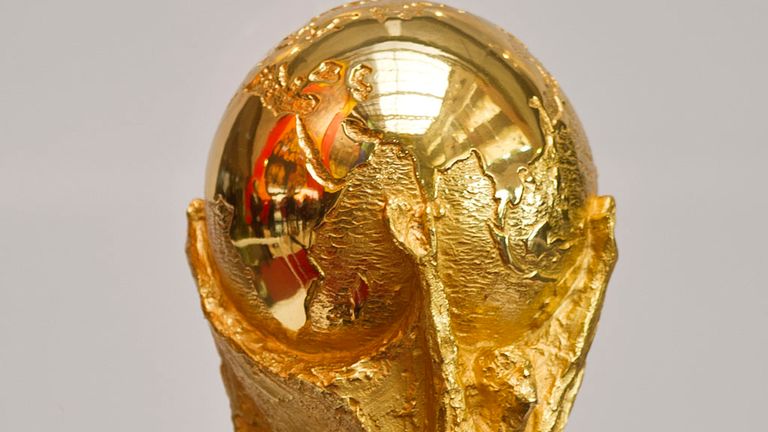 A report by a British newspaper claims that Nepalese workers "face exploitation and abuses that amount to modern-day slavery".
The Guardian's investigation alleges that Nepalese labourers died at a rate of almost one a day during this summer in Qatar, where temperatures can reach 50C.
At least 44 workers died between June 4 and August 8, many from heart attacks or heart failure, according to official documents obtained by the newspaper.
The Qatar 2022 Supreme Committee said while construction directly related to the World Cup had yet to start it was committed to providing proper treatment for workers.
A statement said: "Like everyone viewing the video and images, and reading the accompanying texts, we are appalled by the findings presented in The Guardian's report.
"There is no excuse for any worker in Qatar, or anywhere else, to be treated in this manner.
"The health, safety, well-being and dignity of every worker that contributes to staging the 2022 FIFA World Cup is of the utmost importance to our committee and we are committed to ensuring that the event serves as a catalyst toward creating sustainable improvements to the lives of all workers in Qatar."
The statement said that the Qatari government is conducting an investigation into the allegations.
It added: "We firmly believe that all workers engaged on our projects, and those of the other infrastructure developers in Qatar, have a right to be treated in a manner that ensures at all times their wellbeing, safety, security, and dignity.
"This is our top priority as we begin to deliver on the promises made in our bid to host the 2022 FIFA World Cup in Qatar."