FIFA president Sepp Blatter to appoint task force over Qatar World Cup summer switch
Sepp Blatter has paved the way for a winter World Cup in Qatar by appointing a task force to oversee the process.
Last Updated: 04/10/13 1:22pm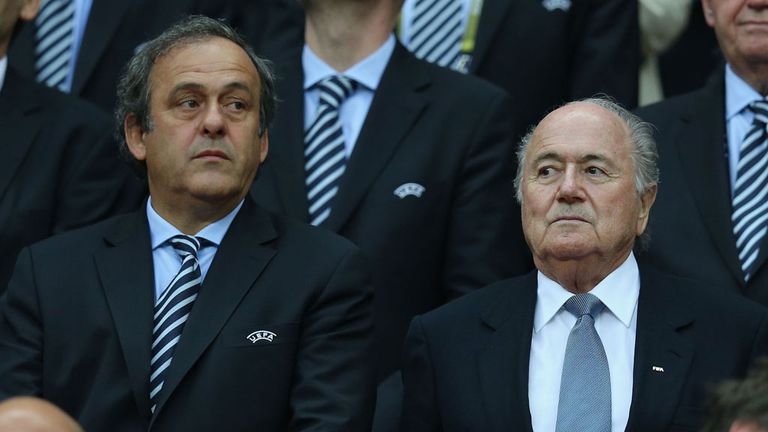 The world governing body's executive committee is meeting over two days in Zurich to debate the controversial proposal to move the 2022 tournament from the summer months to avoid the extreme heat.
But, while it is expected that officials will agree in principle to rescheduling football's showpiece, Blatter will order a lengthy consultation period before making a decision that has widespread domestic ramifications.
Quoted on his official Twitter feed, Blatter said: "The ExCo decided to launch a consultation process among main stakeholders for Qatar 2022 dates.
"No decision will be taken before 2014WC."
Bahrain FIFA member Sheikh Salman al Khalifa could be the man to lead the investigation, with the timing of the 2022 event the major sticking point.
FIFA's preferred option of November/December appears the likeliest, but UEFA president Michel Platini has called for a January tournament that would not clash with the Champions League.
The November/December plan emerged as the most favoured option at a meeting between Premier League chief executive Richard Scudamore and FIFA general secretary Jerome Valcke, with FA general secretary Alex Horne also involved.
That timeframe would guarantee an end to the World Cup by mid-December, allowing the traditional club Christmas programme to take place as normal, and interfere less with the final few months of the season than a long break in January and February.
FIFA's British vice-president Jim Boyce has confirmed that Europe's members will support a switch from June/July but want more consultation before any new dates are agreed.
He said: "It was agreed at a meeting of the European FIFA ExCo members on Wednesday night that they will absolutely support the call, in principle, for the World Cup to hopefully be switched from June and June but that they want full consultation first before any date is fixed."
Asked if a decision over a winter World Cup would be made on Friday, Boyce told Sky Sports News: "I think we'll get a decision on what's going to happen next."
Fellow FIFA vice-president and CONCACAF chief Jeffrey Webb added: "We won't get a decision today. It would be irresponsible."