Lord Triesman blasts FIFA over Qatar World Cup 'mess'
Former FA chairman Lord Triesman has described the Qatar World Cup quandary as a "mess that never should have happened".
Last Updated: 04/10/13 3:27pm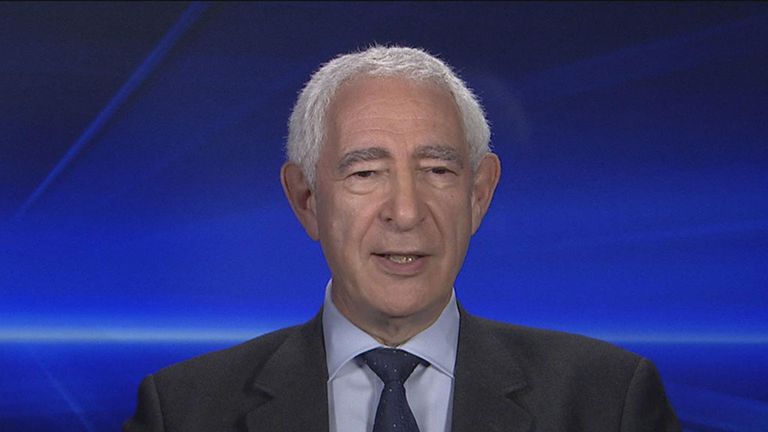 FIFA leaders met over two days in Zurich to debate the controversial proposal to move the 2022 tournament from summer to winter.
A task force will now explore the feasibility of shifting the event, with timings still a major sticking point, but a final decision is not expected until after next year's event in Brazil.
It means a conclusion could come more than four years after Qatar was awarded the showpiece - an indication, Lord Triesman believes, that the original process was fundamentally flawed.
"They were always going to be challenged over holding a World Cup in Qatar - and in the middle of the summer - and everybody must know that the temperatures there are absolutely searing," Triesman told Sky Sports News.
"Whatever they say about the air conditioning in stadia, you can't air condition the fan parks and you can't keep the spectators (sufficiently cool) to enjoy themselves.
"There are a number of really difficult issues to address and I can imagine they haven't got the answers to more than a small proportion of them.
"What they must have known when they voted for it, although some people will say they didn't appreciate how hot it was, was that this searing heat wasn't practical. They must have known for some time they would have to consider the winter.
"They will have to deal with all the football that will have to be postponed or moved across the winter in the northern hemisphere, they'll have to deal with a number of sports in other countries and they'll have to deal with the nations who believed they were bidding for a summer World Cup in 2022, only to find that maybe the rules have been changed. All of those will be very aggrieved people.
"It's a mess that never should have happened. We knew the facts in advance."
FIFA president Sepp Blatter insists Qatar's host status is not in doubt but Triesman has called for reassurances over safety, after an investigation claimed that 70 Nepalese workers had died on building sites.
"The Qataris competed for it, they won and they will expect to host it one way or another," Triesman added.
"The whole thing being reopened again would produce a very significant backlash but I know there's no reason builders should die putting up buildings.
"I think the Qataris will have their work cut out convincing people of a safe building environment. If they don't, we may find that the whole thing is up for grabs again."