World Cup qualifiers: Noel King urges Republic of Ireland to be positive in Germany
Noel King will send his Republic of Ireland side out in Germany planning to shock the footballing world.
Last Updated: 09/10/13 9:02am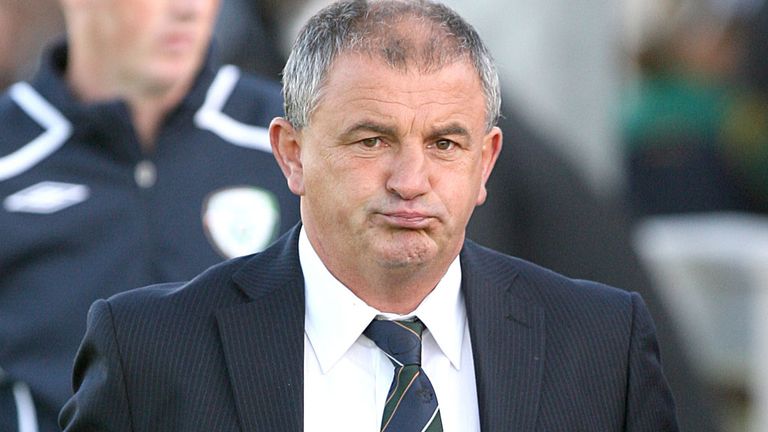 With Ireland only retaining a very faint chance of making Brazil 2014, King has taken the reins on an interim basis following Giovanni Trapattoni's departure in September and, while he admits Germany possess star quality, he is retaining a positive outlook.
King, speaking ahead of Friday's clash in Cologne: "You don't know how the games flow, you really don't know and you just have to be ready.
"If there's an opportunity to go at them, if there's an opportunity to keep the ball and go at them or if you are forced to defend, you have to do what you have to do to try to win the game.
"We are not the strongest football nation in the world, so sometimes we can't play the way we want to play. But there's a game to be fought for, there are points to be won and we will.
"I have just played the Under-21s last month and even that German team would give us a game, so there is strength in depth.
"I don't get caught up with the names, I get caught up with where they are going to be on the park, the shirts and how we handle that."
On experienced German strikers Miroslav Klose and Lukas Podolski suffering injuries, King added: "Strikers and names mean nothing, they really don't. They have a system that they play to.
"They slip in and out of positions, they drop off the front line, they don't play centre-forwards during the game, their wide players become central midfield players - this is the chaos that they create.
"They have wonderful players, they are able to keep the ball as well, and that's the task we are facing.
"We will have to defend, for sure, but hopefully we will still be able to attack when we get the opportunity to do it - and hopefully more attacking than maybe many people expect."