World Cup: Zoran Stratev hopes Macedonia win in Wales will get him job
Macedonia interim boss Zoran Stratev hopes victory over Wales will boost his chances of getting the job full time.
Last Updated: 11/10/13 7:10pm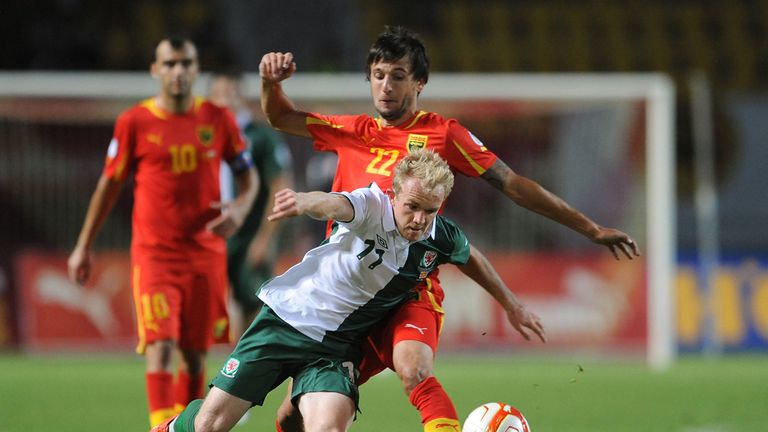 Stratev has been put in charge for the last two matches of their World Cup qualifying Group A campaign after Chedomir Janevski left the post last month.
Stratev admits defeat in Cardiff will all but condemn them to bottom spot in the group, though he says the same is true of Wales, who Macedonia beat 2-1 on home soil last month.
He hopes he will leave Cardiff with further good memories of Welsh opposition, having seen off Barry Town in Champions League qualifying a decade ago.
He said: "Ten years ago when I was in charge of a club called FK Vardar in Macedonia, we played a match here in Wales against Barry Town in the first round of Champions League qualifying.
"We won 3-0 in Skopje and then lost 2-1 in Barry, but we went through.
"So for sure another win against Welsh opponents would make me very happy because I would like the job full-time. Every coach should aim to coach their national side, so I am interested."
Wales have several key men out injured, but Stratev says the same is true of his team - Ivan Trickovski and Aleksandar Lazevski are both out - and dismissed suggestions his team are favourites.
"I don't think we are favourites despite Wales' injuries, although that puts more pressure on our players as the media may see us as the favourites," he said.
"But the Welsh players play in strong leagues in England and Scotland and are on home soil, so they are favourites.
"We want to avoid finishing bottom of the group but we know it's not only our target, but Wales' target as well.
"After this, they have a game in Belgium and we have a game against Serbia so whoever loses this game will finish last in the group."