Steven Naismith is up for playing as a lone striker for Scotland against Croatia
Steven Naismith admits he will be delighted to be deployed as a lone striker for Scotland against Croatia on Tuesday.
Last Updated: 11/10/13 2:06pm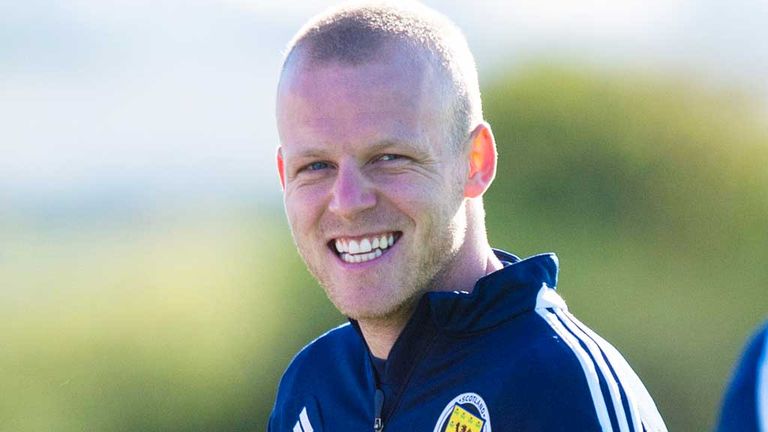 Scotland boss Gordon Strachan is looking for a replacement for Kenny Miller in the role, after the 33-year-old retired from international football during the summer.
Naismith started as an out-and-out striker at Kilmarnock, and the 27-year-old is not unaccustomed to leading the line.
He said: "If that is the way the manager wants to play I would definitely (like to play there).
"As long as I play I am happy. I feel I can contribute up front which is where I grew up playing, and I still have the instinct of a striker, but if it is deeper it is deeper.
"The biggest thing about playing lone-striker is that when the ball comes forward you need to hold it up to let the team progress up the pitch.
"If the ball is constantly coming back then you end up not getting out of your own half. Plus, bringing your more advanced players into the game (is key).
"I think Kenny did that magnificently during his international career and every striker here should have been watching and learning from him over the years because it is a difficult role but one he made more simple than it was."
Scotland v Croatia is live on Sky Sports 1HD at 7.30pm