World Cup qualifiers: England boss Roy Hodgson has aimed a swipe at his critics
England boss Roy Hodgson slams sceptics who have criticised him during the World Cup qualifying campaign.
Last Updated: 13/10/13 10:37pm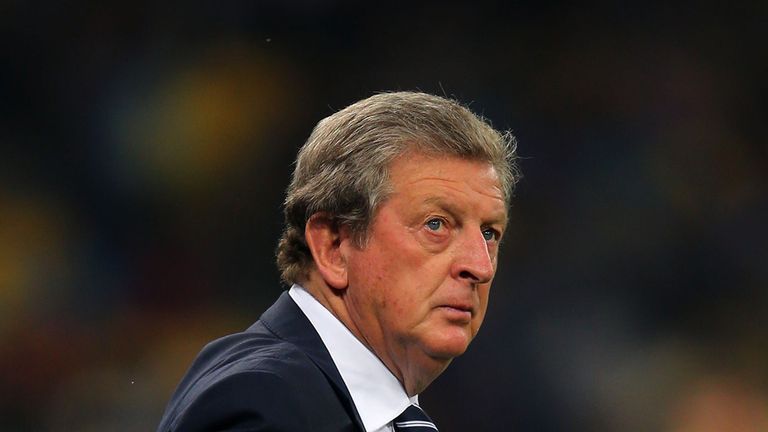 Hodgson's side are on the verge of reaching next summer's finals in Brazil with a win over Poland on Tuesday securing England's spot in the World Cup.
The England boss has been accused of being a cautious coach, but Hodgson believes his record in qualifying so far proves he has been successful in what he has done, with England unbeaten in the campaign.
"I've been coaching for 38 years, I've been being labelled as this coach or that coach for 38 years, so I can certainly stand it for a couple more, so people can say what they want.
"We try and work hard with our teams. We try and make certain they are well coached and well prepared, well organised when they go on the field.
"I think our nine games without defeat (in the qualifying campaign) and our 29 goals scored with four against is a good record.
"It's a big day for me on Tuesday night because if we do win it will be 40 qualifiers with four defeats. And that is not too bad."
Hodgson also aimed a swipe at Montengro FA president Dejan Savicevic after he claimed the England players do not care about their country and only play for themselves.
Hodgson believes England's players proved their point to Savicevic with their impressive 4-1 victory over Montenegro on Friday.
"I was irritated in Montenegro with [Montenegro president] Dejan Savicevic, who suggested to me that England players just play for themselves, they don't care about the shirt, whereas 'we Montenegrins throw ourselves into everything.
"He might be changing his opinion after watching us swarm all over his players. Every time we lost the ball, we got it back very quickly.
"I didn't say anything to him, but now I've just taken a cheap shot!"