Craig Bellamy reluctant to be drawn into debate over Wales manager
Craig Bellamy is reluctant to be drawn into a debate regarding the management of the Wales national team.
Last Updated: 14/10/13 10:17am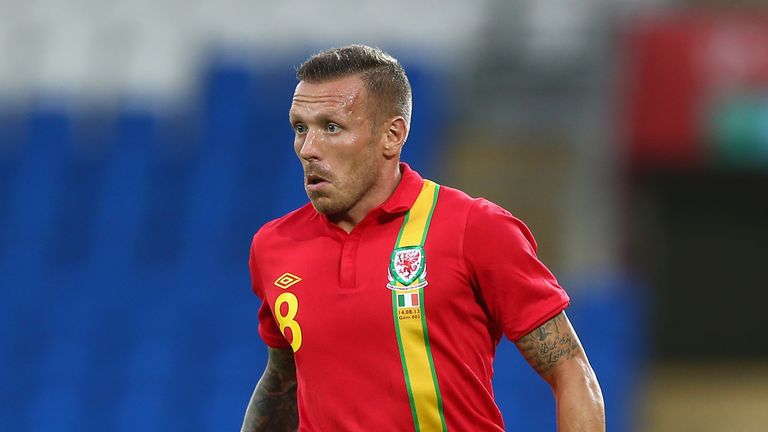 Bellamy will bring the curtain down on his international career on Tuesday, with the 34-year-old striker set to earn his 78th cap during a World Cup qualifying trip to Belgium.
It has been suggested that the contest could also be Chris Coleman's last in his coaching post, with Wales having once again failed to put themselves in contention for a place at a major tournament.
Bellamy has been tipped to fill the position in the future, once his playing days are over, but for now the Cardiff City frontman would prefer to focus on the present and Wales' efforts to make the most of a squad full of youthful promise.
He said: "Look, I am a player, I have always maintained that.
"It is about the team developing and progressing and all that. The rest is out of my hands.
"I have got one more game and if Cookie (Coleman) stays on then great, if it is someone else then that is football.
"But one thing is for sure, this country, with the players we do have right now, we need to start putting ourselves on the map."
When fit, Wales boast the most expensive player in the world within their ranks - Real Madrid's Gareth Bale - and can also call upon the services of Arsenal's in-form midfielder Aaron Ramsey.
On the Gunners star, who has burst out of the blocks domestically this season, Bellamy added: "He is just quality throughout and he is Welsh, so we are very fortunate.
"He is still so, so young and has had a lot go on in his life. The football he is playing at the moment is remarkable.
"He is an incredible player and hopefully we will enjoy that for many years. It's remarkable but there is still room and time to improve.
"We know Rambo, we have known him for years, and we bang the drum. Listen, I am his biggest fan and I just adore him."