Ukraine expect to to be in World Cup play-offs
Ukraine coach Mikhail Fomenko says he is already planning for the World Cup play-offs.
Last Updated: 14/10/13 10:36am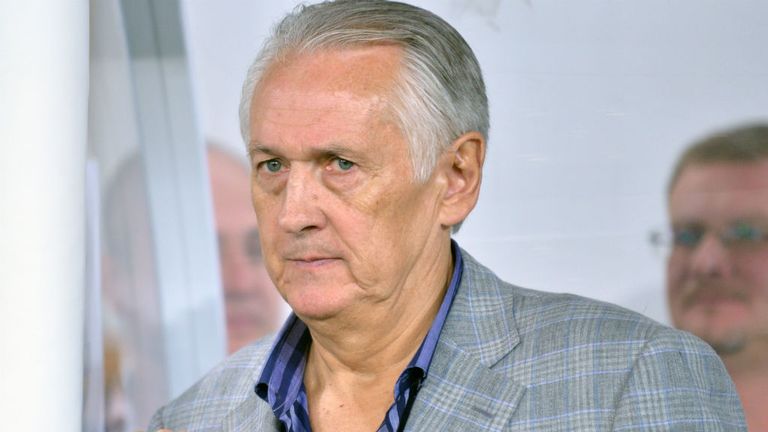 A home win for England on Tuesday against Poland will secure top spot in Group H, meaning a likely Ukraine victory in San Marino in their final qualifier will only seal them second spot.
Fomenko's side beat Poland themselves on Friday, and he does not anticipate England having any problems in getting past them.
"We are realists," he said. "It looks like we will have to play in the play-offs.
"I believe you have to be playing close to your best to beat England - but to beat England at Wembley, you have to be playing at a super level. Being realistic, I don't think Poland are playing at a super level right now."
Fomenko has performed well for Ukraine since taking charge last year, and he believes it is no disgrace finishing second to England.
"I do not think we are stronger than England right now, so I have no regrets about the England game in September," he said.
"I do not think they are a weaker rival. If I did, I would have regrets but that is not the case. If we were stronger, we would have won in London and Kiev, but we didn't."