James McArthur wants to help Scotland back on to biggest stages
James McArthur is convinced the current Scotland squad has the potential to qualify for a major international event.
Last Updated: 14/10/13 10:57am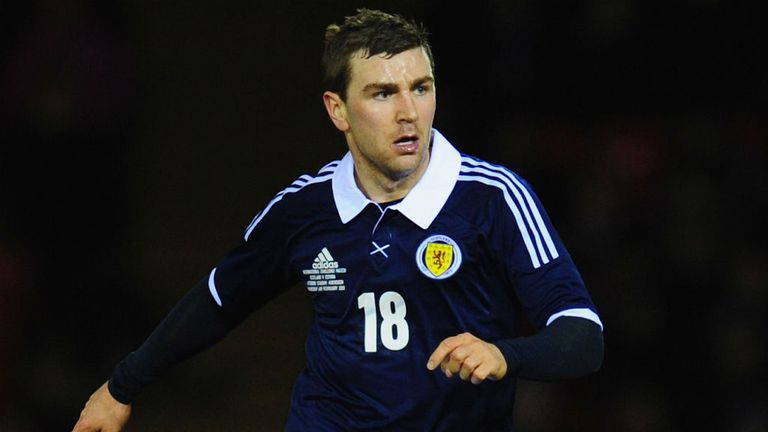 An absence from showpiece events is set to be stretched next summer, with Gordon Strachan's troops having come up short in their quest to reach the 2014 World Cup.
They have one more game to come in that qualification campaign, at home to Croatia on Tuesday, but attention has already started to turn towards Euro 2016.
Wigan midfielder McArthur sees no reason why Scotland cannot make it to France and bring to an end an 18-year barren run.
He told the Daily Record: "Hopefully we can do what we have not done for a right few years and get to a finals, because the last one I can remember was when I was growing up as a kid.
"I remember at the time how excited everyone was, how it captured the imagination of everyone in Scotland, so it would be good to give the fans all of that again.
"We've had players over the past 10 years who have not experienced the feeling and that's a big thing for us footballers.
"You want to go to World Cup finals, you want to get to the European Championship and we're all striving to go in the same direction and get there."
McArthur added on a squad which has lost Kenny Miller to retirement but hopes to welcome back experienced heads such as Gary Caldwell and Darren Fletcher in the not too distant future: "I look around and I see winners. You look at them all in training and everyone wants to win.
"We definitely have players who can step up and it's time for that because the Millers and the Caldwells aren't here now.
"Hopefully Darren will come back in and it's the same for Gary, but these boys have given great service to their country and it's a big gap to fill. We want to do what they have done and try to do well for the country.
"I'm hopeful we can do that with the manager as well because he has done wonders for the nation.
"You look at where we were from when he came in to where we are now. We've beaten top sides and we're even playing well against the really big nations when we are not getting results."