England coach Roy Hodgson is ready for decisive World Cup qualifier with Poland
Boss Roy Hodgson says he cannot help worrying about England's crunch World Cup qualifier with Poland on Tuesday night.
Last Updated: 15/10/13 5:35pm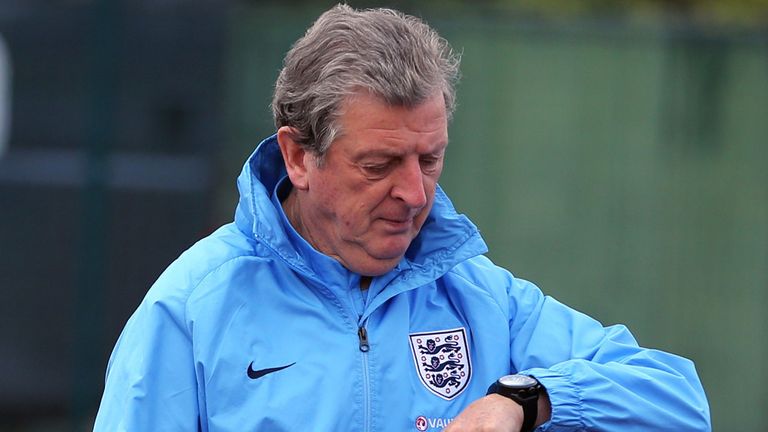 But Hodgson is bullish about his team's chances and said neither he nor the team could have done anything more to prepare for the showdown.
"We've prepared. We're ready. Bring it on," he said.
Victory will guarantee qualification for next year's World Cup but anything else is likely to mean a place in the play-offs because nearest rivals Ukraine will almost certainly beat group minnows San Marino.
And Hodgson admitted that the hours before the match - which could define his reign as England coach - will not be comfortable.
"I'm a worrier," he said. "Anyone who works in football is a worrier. It won't be my best night's sleep because all of my waking thoughts are around England versus Poland. It's not good we've got to wait until Tuesday evening for it.
"But I have great faith and trust in the players. I couldn't be putting a stronger or more confident bunch of players onto the field.
"But football is not a science. Things can happen in games you don't want to happen."
Hodgson was in South Africa in 1973 when England took on Poland in a game they needed to win to reach the World Cup but only drew.
"I was preparing to come home," he said. "I was going to get on the train to Cape Town, then a boat from there to Southampton. There was no television in South Africa at that time."
He has experience of such tense situations though, having spent time with Glenn Hoddle ahead of England's visit to Rome in 1997 for the goalless draw with Italy that proved enough for qualification.
"He was quite relaxed," said Hodgson. "It was a very big game but I didn't get any particular vibrations that he was suffering in any way.
"His approach was probably like ours: 'I've got a good England team that's capable of producing a result'.
"If it comes off (on Tuesday night) and you get what you want, you must get a tremendous feeling of pride and satisfaction which I'll share with Steven Gerrard, hopefully, if we've won it.
"But you have to be aware of the flipside, the other side of the coin. You can imagine what's ahead and guess how it's going to be in various situations, but you have to be in there and doing it.
"The important thing is being in there and doing it with a good team. Good teams protect you and I believe we have a good team now."