Wojciech Szczesny believes England will be challengers for World Cup
Poland goalkeeper Wojciech Szczesny saw enough on Tuesday to suggest England can challenge for World Cup glory.
Last Updated: 17/10/13 10:27am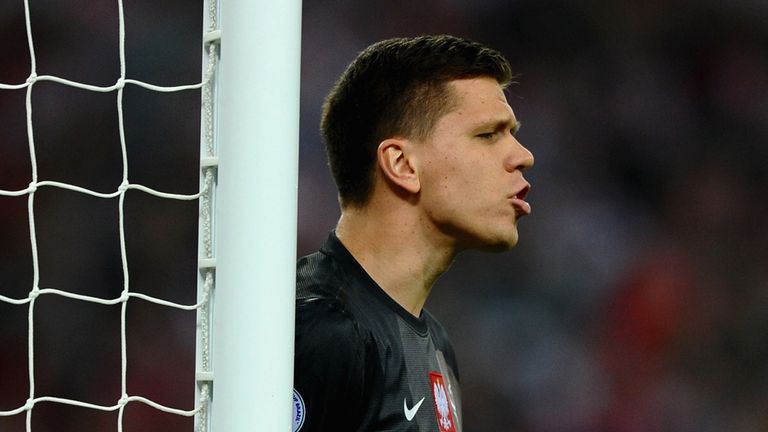 Szczesny was beaten on two occasions at Wembley in midweek as the Three Lions booked their ticket to Brazil as winners of qualification Group H.
Those in and around the England camp have been keen to curb expectations heading into another major tournament, with past experience having taught them painful lessons.
Arsenal shot-stopper Szczesny is, however, of the opinion that Roy Hodgson's side will be among the favourites to land football's biggest prize.
He believes they boast the attributes required to go all the way and would not be surprised to see a squad which will likely include a number of his Emirates Stadium colleagues put themselves in contention for long-awaited international success.
Szczesny said in The Sun: "Offensively England were fantastic. They created lots of chances.
"England are also solid in defence now, so if they keep going like that and can improve a bit more, then surely they will have a chance at the World Cup.
"If they can go to Brazil with the same attitude which beat us, then they will be one of the favourites, and I think they believe they are. I hope they can do very well."