World Cup: Brazil finals will cause problems says Russia's coach Fabio Capello
Fabio Capello says teams competing at next year's World Cup finals will experience serious travel and climate problems.
Last Updated: 18/10/13 5:44pm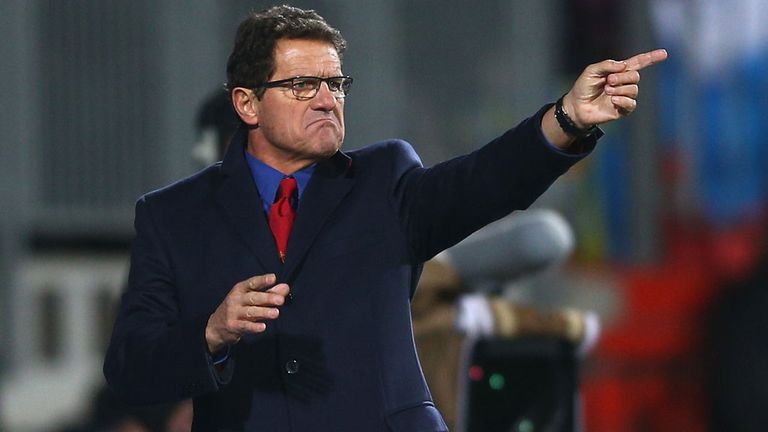 The former England coach, now in charge of Russia, is particularly concerned at the amount of travelling required in a country which has the fifth largest land mass on the planet.
Russia topped their World Cup qualifying group - finishing one point ahead of Portugal - and the 67-year-old Italian said: "A lot of problems, big problems with the transport and playing in different conditions.
"You'll need to travel a lot. It's also cold in the south and really warm in the north. I don't know how they decided you can play in the north then in the south only a few days later.
"The competition is so exciting but it'll be difficult for fans to follow it as the airports are not so big and I think it will be a big problem."
Only last month the world players' union FIFPro said their members suffered the effects of the intense heat during this year's Confederation Cup, especially in the semi-final match between Italy and Spain which went to extra time.
Certain matches are scheduled to kick off at 1pm local time in tropical venues.
FIFPro secretary general Theo van Seggelen said: "I spoke to the Italian and Spanish players after the semi-final and they said it was impossible to play extra time in that heat, and it was a late afternoon kick-off."